May 24, 2019
|
Art

,

Uncategorized

,
The Most Expensive Paintings in the World
The Highest Known Prices Paid for Paintings
How much is the Mona Lisa worth, and what are the most expensive paintings in the world?
While it remains difficult to give a value to a painting that isn't on sale (like the Mona Lisa, which by the way is listed in theGuinness World Record for its Insurance price, the highest ever paid in history, at US$100 in 1962, equivalent to 830 million in 2018), some other paintings have a clear price tag.
Masterpieces in Museums are rarely sold, but many more paintings are auctioned regularly and sometimes make the headlines for their prices. Here is the current list.
Salvator Mundi by Leonardo da Vinci,  $450.3 million
15 November 2017 by Christie's in New York to Prince Badr bin Abdullah bin Mohammed bin Farhan Al Saud,who was acting on behalf of Abu Dhabi's Department of Culture and Tourism, for $450.3 million, setting a new record for most expensive painting ever sold at public auction.In late 2017, reports stated that the painting would be put on display at the Louvre Abu Dhabi, but the scheduled September 2018 unveiling was canceled without explanation, and the current location and status of the painting is unknown.
1. Salvator Mundi, Leonardo da Vinci, $450 million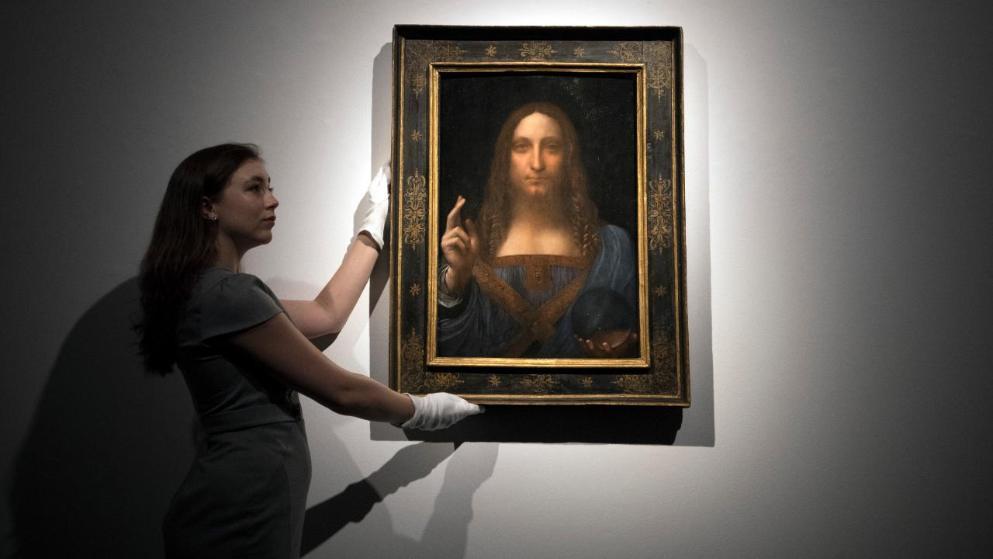 2. Interchange, Willem de Kooning, $300 million
3. The Card Players, Paul Cézanne, $250 million+
4. Nafea Faa Ipoipo, (When Will You marry?), Paul Gauguin, $300 million
5. N 17A, Jackson Pollock, $200 million
6. Wasserschlangen II, Gustav Klimt, $183.8 million
7. No.6 (Violet, Green and Red), Mark Rothko, $186 million (EUR 140)
8. Pendant Portraits of Maertens Soolmans and Oopjen Coppit, Rembrandt, $180 million (EUR  160 million)
9. Women of Algiers (Version O), Pablo Picasso, $179 million (£115m)
10. Nu Couché, Amedeo Modigliani, $ 170.4 million