May 17, 2019
|
Travel, Basel

,

Travel

,
A Young Picasso As A Present!
Twenty Reasons
Last week my husband and I reached quite an impressive goal (at least I think): 20 years together. I had also just run my 20th marathon so we definitely had something to celebrate, and we wanted to do it in style. Of course I didn't get a real Picasso painting – not that I would hate that! But we did organise what for us was a perfect day in Basel…one of those days that feels like a whole holiday.
The plan was simple:
Picasso Was Very Handsome
Fondation Beyeler is my favourite museum in Switzerland because its architecture only (by famour Italian architect Renzo Piano)would be worth the trip: the relaxing garden with calm ponds filled with water lilies, the natural light and almost Zen structure make you feel like you are having therapy.
Also, the choice of art pieces inside is always immaculate: famous paintings follow some less known ones and represent a whole period at a glance.
Finally, the exhibitions change regularly and always make it in the press for their grandeur and glamour.
This time it was all about young Picasso, its pink period, and its blue one.
Big portraits at the entrance showed me how good-looking Picasso was. I had never noticed that! Some family shots and candid pictures give a glimpse at the beginning of his career.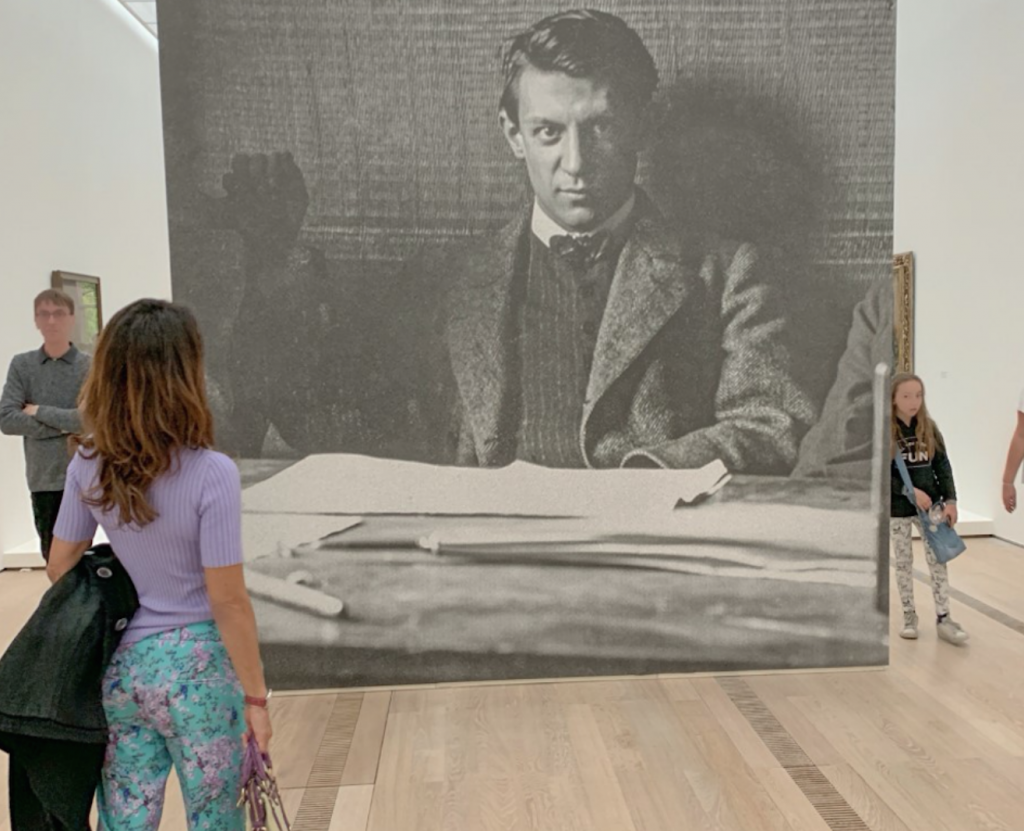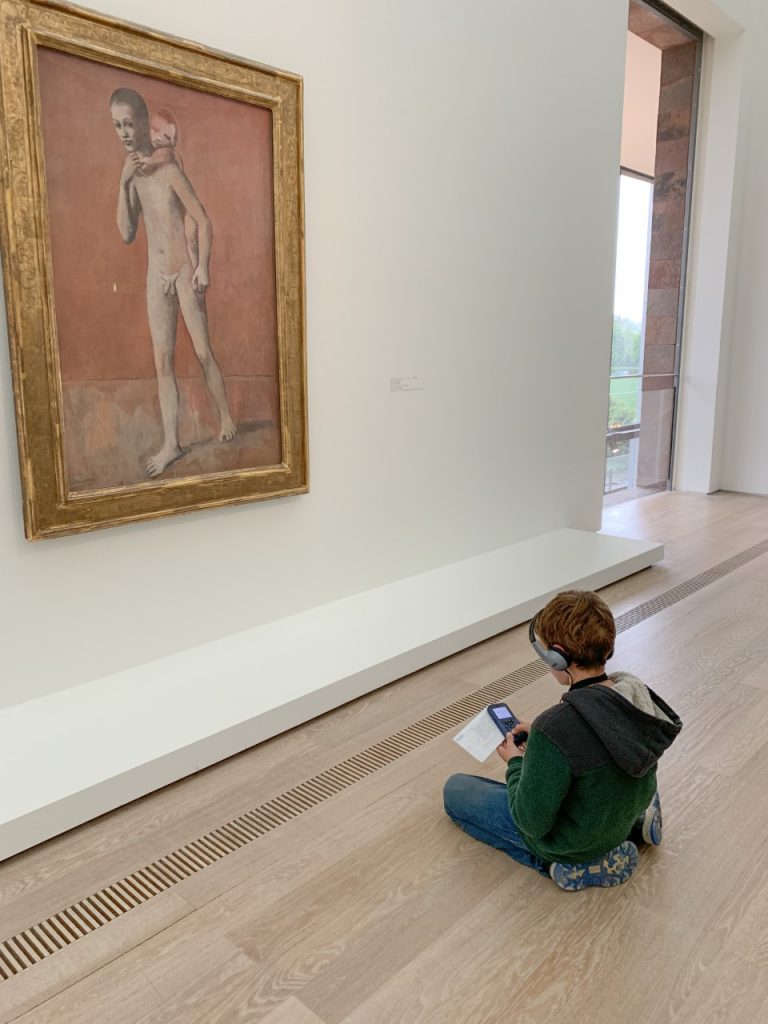 20 Names
 Since 20 was the number of the day, I couldn't help noticing a sign with Picasso's full name. He had nothing less than 20 names:
Pablo Diego José Francisco de Paula Juan Nepomuceno Maria de los Remedios Cipriano de la Santisima Trinidad Ruiz y Picasso.
Other numbers I observed? Picasso produced an impressive 43'000 works during his life, and was only 1.63 cm tall.
Old Ferrari New Ferrari
 Our day went on with a quick visit at the Pantheon museum – another Basel gem where one can see the history or luxury cars and take very cute pictures.
The exhibition, this time, was very simple: all major car brands were shown by comparing an old model with the same model in the new version. The Ferrari, Porsche and Aston Martin were my absolute favourite.
Le Cheval Blanc
 The highlight of such an interesting day was fabulous eating.
After our museum visits, we spent 4 hours enjoying the incredible creations of Peter Knogl at the Cheval Blanc restaurant. Three Michelin stars are very hard to earn, but we could definitely see why this place got them.
The decor, service and food were outstanding. I kept photographing everything and trying to eat slowly – but I felt like wolfing everything. Some impressions are in the gallery below.
To me, this was the perfect day. Sometimes one doesn't need to travel very far. Enjoy your weekend…maybe discovering what is a short trip away from you!