January 24, 2018
|
Interviews

,

Lifestyle

,

Sex

,
From Banking to Sex Toys
A Sexy Interview
Lukas Speiser, CEO and founder of Amorana – the Swiss leading platform for erotic toys, lingerie and lifestyle accessories – is everything you would expect from a young entrepreneur who comes from Goldman Sachs and left banking to start his own business. Good-looking, extremely good at communicating, friendly, mixing Swiss reliability with American entrepreneurial mindset, Lukas doesn't blink when I turn up to interview him accompanied by my parents. "They thought you must be very cool" I tell him, "so they joined me". Lukas is obviously used to any kind of audience, so he smiles and starts the interview. "We want the erotical market to become mainstream indeed, in a way that everybody can talk about it", he says. "So your parents are welcome to our chat!"
Beatrice: I recently met two people who were asked to invest in your startup right at the beginning of its activities. One didn't, and another one did. The first was really frustrated for turning down such a good investment.  The second mentioned Amorana with a big grin of satisfaction.
Lukas: Well…we are still in the process of building the company, so we don't like to think we succeeded, yet. There are many competitors out there and the environment is constantly changing, so we need to keep performing. But yes, we are very happy of what we have achieved so far, and that obviously some people really believed in us.
Beatrice: Before we get to your company: how were you hired in Goldman Sachs? This is not that straightforward!
Lukas: I met the MD who later hired me at a university event and we totally hit it off. He told me about a hedge fund tracking tool that kind of replicates  hedge funds returns synthetically. I thought it was really cool, and I was writing my thesis about hedge funds, so I kept writing him emails, asking him more information:  "I need this info, I want to write about it", I would ask.  Finally his assistant wrote: "Lukas, my boss told me you keep bugging him with emails. Come by for interview and he will tell you about the hedge fund tracker". I was hired on the spot.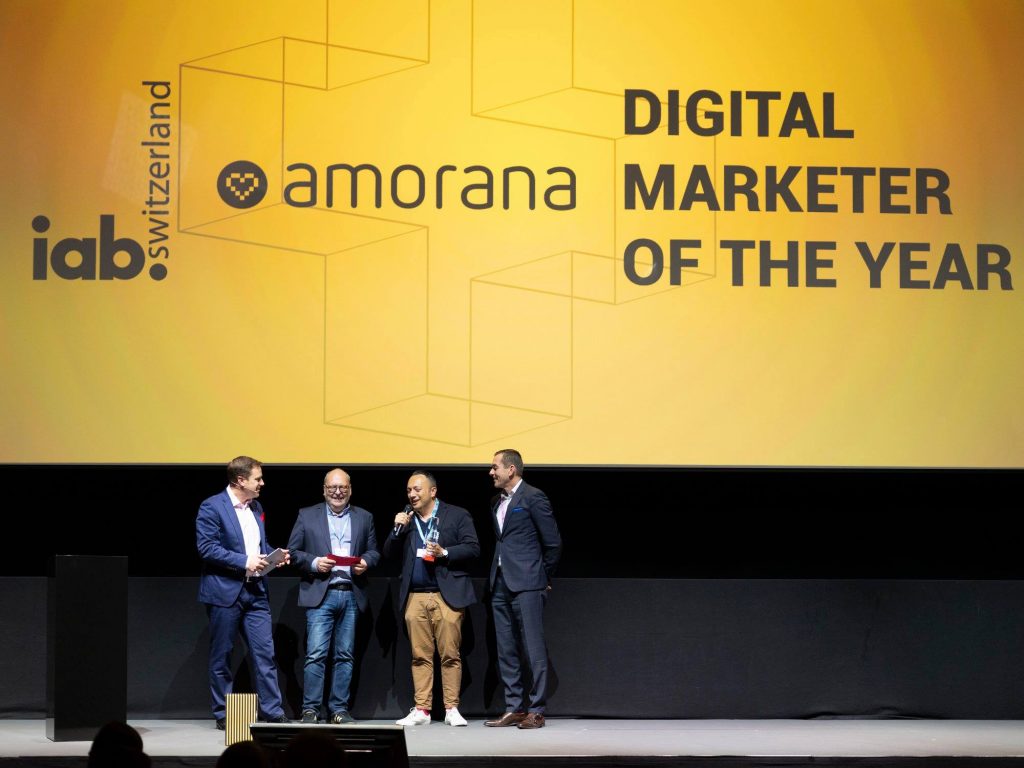 Beatrice: And then you left Goldman to become an entrepreneur.
Lukas: I had already founded a company before studying, actually. I sold it at age 20, and went to University – so I always liked working as an entrepreneur. I also enjoy trading and loved the first period in Goldman. However, after Lehmann collapsed and the credit crunch hit the markets, though, things changed dramatically. So I decided to found my own company again, this time with Alan Frei, and we started Amorana.
Beatrice: How did you get to the idea of sex toys, was this your…interest?
Lukas: (smiles) Do you think I wanted to spread love? Not exactly. We wanted to be in e-commerce, and we also wanted to start a subscription model, where you get a monthly delivery of a product. We did some research and found several subscription models for all kind of products. But there was no subscription for sex toys, so we decided to start one ourselves. The Love Box was born and from that we developed the shop, which sells a selection of over 3'000 toys.
Beatrice: Do customers become more and more "advanced", with time?
Lukas: Absolutely. Men, in particular, really know what they want, go straight to the item to order, and that's it. Women can browse for hours.
Beatrice: So online behaviour is similar to shopping behaviour in real shops?
Lukas: Yes, and there has been and there is a big shift from offline retail to online retail. Switzerland has still a big potential of growth because for example, if you compare to Germany, the ratio of online/offline purchases is half as much. Women look at things, browse, wait before deciding. Men know what they want and even pay a premium to have some items delivered the day after.
Beatrice: Can you give me an example of something men want quickly?
Lukas: One of our best sellers for example, the Autoblow, a masturbating machine that gives realistic blowjob feeling. When you order it, you have the option of choosing standard delivery (for free), or to pay to have it delivered the day after. Men alway pay.
Beatrice: are prices in Amorana competitive? Isn't Switzerland, because of the currency and of its financial situation, too expensive?
Lukas: Swiss people don't like to buy abroad, not even online. They don't want to pay customs and they don't trust other countries that much. Compared to offline shops, our prices are more competitive.  We also have the best quality products, and that's what makes the difference.
Beatrice: Would you say you sell luxury?
Lukas: We sell lifestyle products, and we also have a luxury segment, with high-tech toys costing up to 2.000 CHF, or products we sell exclusively that nobody else in the whole world offers.
Beatrice: How did you manage to work with Victoria's Secret? I guess it's the dream of many entrepreneurs, and of all those who sell lingerie. 
Lukas: It's very difficult to work with Victoria's Secret, so I'm not going to tell you in detail how we did it. But in business and in startups it's all about execution. You can have the best idea, but if you can't execute it well, it doesn't help. And you can have an idea someone else already had, but if you execute perfectly, you'll succeed. I guess what we did better than others was execution, and we were persistent.
Beatrice: Why do you have a platform for lingerie only, Looks of Love?
Lukas: We saw immediately that lingerie sold very well, but some brands didn't want to be associated with erotic toys, so we started Looks of Love to have a separate platform only for that.
Beatrice: And do you feel a financial background is necessary, to start an e-commerce business?
Lukas: Not really. If you have a good product, you can also just try and sell a small quantity and see how it goes – but yes, the fact that both Alan and I had a financial background  helped us a lot – we went into a sector where many people had no business approach whatsoever: many people started sex shops just because they had a fetish. Creating a platform with a strict business approach made a difference.
Beatrice: So you succeeded because competition was so bad?
Lukas: Thank you! (laughs) We have very high quality products. We are in close contact with our producers. We only sell absolutely top brands and we really focus on making the customer experience unique. That's why we succeeded.
Beatrice: We are looking forward to posting our pictures and videos of the Looks of Love lingerie – it really is incredibly sexy. Do you plan to work a lot with bloggers?
Lukas: Again, it depends on execution. We have new bloggers every day, writing and asking if they can have a sex toy, to write about it. We check the blog and, if the quality is bad, we don't give them any products. But we do invest in many different advertising channels: tv, radio, blogs, and so on.
Beatrice: What are your plans for the future, as a company and for you privately?
Lukas: (smiles again). Alan and I are practically married to the company and work 24/7, you have seen this morning at what time I answered your email (it was 6 am). Let's keep the two things, business and private life, separate. I am going to be diplomatic today!