April 19, 2018
|
Fitness

,

Health

,

Lifestyle

,

Psychology

,
A Love Letter To Running
Why Do You Do That?
You might have seen somewhere on my social media profiles that I am preparing for the world highest marathon, Everest Marathon. Believe it or not, it's a girlie trip  – albeit a peculiar one – with another running mother, Holly Zimmerman, whom I met in the Sahara desert while completing our biggest running achievement, Marathon des Sables. She had the idea and asked me to join, and I said yes without reading the program.
People keep asking us why we do that.
For my part, the most honest answer I can give is that I want to shine somewhere, and I'm not talented for much else than running.
When Are You Good Enough?
But…am I good enough? You might think. Maybe running or doing a new sport is nothing for you.
Here's the good news: you don't need to be a champion at all, to end up doing something excellent.
Personally, I am very average and even useless at many sports. Being tiny and light, I have an advantage for long distance running (look at marathon runners: they have my kind of body, while sprinters have much more muscle and, in general, look bigger). Also, I am very positive and optimistic, so I have a mental gift for endurance – I don't even consider giving up. Is this exceptional? Not really. Just kind of good. And yet it's enough to make me reach some beautiful results.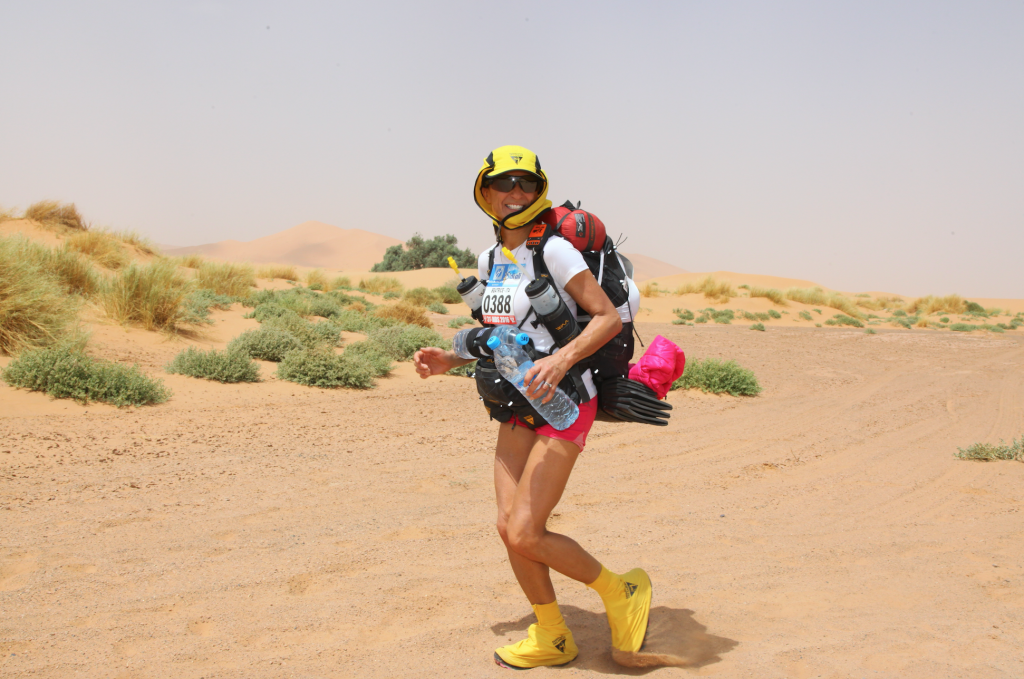 Find Your Running
My tip? If you feel you are exactly my opposite and hate running or very long efforts, find your personal way to shine – to get some recognition for yourself and the outside world.
Maybe you are a couch potato and like something less active, like drawing or photography. Or maybe you have a passion for Tango. Maybe you cook well and dream of starting a cooking blog. Find something you did regularly as a kid. That is your way to excel. It doesn't get more complicated than this.
Outside Recognition
I don't need to shine…I am happy doing my thing, some people tell me.
I think we all enjoy outside recognition for our work. We are all excellent for a moment, and it's good to remind this to ourselves. It makes relationships better and life sweet and adventurous, it gives us projects, dreams and enthusiasm.
So now I'll go and read the full Everest program (finally!), maybe you can stop thinking too hard and simply go and do that thing you always did and almost forgot about.