March 6, 2023
|
Travel, Ticino

,

Travel

,
Beautiful Sunsets Need Cloud9 Skyes
I thought of this Paulo Coelho quote when I arrived in Ticino and opened the door to Cloud9 for my second stay.
Beautiful sunsets need cloudy skies
He wrote. I went to the terrace to admire the big space of the Valle di Muggio scattered with pink clouds on top, and mentally switched from busy Zurich mode – where I was 2 and a half hours before – to the Swiss Italian way.
My plan was to train the cold and to run on the mountain, because one month later I would finally complete my big project, running Antarctica marathon. 
For that I needed to be exposed to cold temperatures, trails and elevation. But I quickly realised that March is already quite mild, in the Ticino region, and that, above all, I mostly needed to rest, while keeping active.
The more I age (did I really write that?!), the more I see that intense training needs more breaks, peace and tranquillity – otherwise I get injured. So I decided to immerse myself in nature, move, eat well, and above all relax.
Hiking and the Bamboo Shower
Hiking was the answer. The hike to Monte Generoso, along the breath taking border between Italy and Switzerland and literally watching them both, was the plan. But first I walked barefoot on the  Cloud9 heated floor – a honey coloured wood I will copy at one stage because it's my favorite floor ever – and had a long shower watching the sky.
You're in Cloud9?
A piece of Bali in Ticino!
One of my Instagram followers wrote to me when he saw the first picture I posted.
Indeed, the by now famous outdoor shower surrounded by bamboos, the natural stone walls, the baskets and stools made in chunky pieces of woods, and the thick velvety green plants do make Cloud9 look slightly Asian. But don't be fooled: the Italian flavour, typical of the region, is dominating in every detail. And it's from both the indoor and outdoor shower that one can see the sky.
Milan Fashion Week of Monte Generoso?
The morning after we (my husband, myself and our dog Simba) got ready for the hike. We found two pairs of walking poles in the Cloud9 closet, a backpack and a thermos near various accessories to train indoors – the attention to details here is surprising me every time.
Being morning I went for the cold shower.  Great for training the temperatures of Antarctica, but also for a massive endorphin rush. Evelyn, the owner or Cloud9, told me that she does it all year round. I am just at the beginning, but I am improving each day also because this whole idea made me discover all the benefits of thermic training, which is finally being studied scientifically and has been proven to be great for your recovery, for boosting your immune system, metabolism, mental health, well-being and to improve your confidence.
While experiencing the shock of the cold water I thought: shouldn't we go to Milan, instead, since, from here, it will take less time than a hike, and the Fashion Week is on?
When the towel dried my body I was already coming to my senses again….and off to Monte Generoso we went.
The day was glorious, the mountain free from tourists, the rhythm ideal, and when we reached the top we could see the tip of the Matterhorn on one side, and Milan from the other. The city was down in the fog, and we were above the clouds.
Among the clouds we shared a cup of tea the mountain and me
Another quote that came to my mind that moment.
Simba kept sneaking to Italy in search of snow, but the amount was scarce so he also did just a bit of thermic training, alternating between hot and cold.
On the way down we wondered how Simba managed to go that far from us so suddenly, until we realised that what we saw was a sheep looking exactly like him. A peaceful flock  of sheep and a deer greeted us from a distance. Back to the village we had to make sure we closed the old wooden gate thoroughly, otherwise the wild animals could happily follow us to the street.
Just Be
We spent a second day in Cloud9 training and living the village life. I noticed the surname Cereghetti on a door and asked one of my friends from the region if he knew that family.
They are my cousins. Everybody is called Cereghetti, in Cabbio!
He explained. This must be the only place in Ticino where one can really spend a holiday in luxury – let's make it clear: Cloud9 is pure understated luxury – while being in authentic village life, and without having to queue up or rush for anything. A hideaway where people don't disturb you, but cheerfully answer to you as soon as you ask them a question.
I went for a run and then spent the rest of the day resting. We had talks about the marathon, about our daughters and about the future. We cooked in our beautifully accessorised kitchen. We made fresh herbs tea, read, walked in the valley, turned the candles on, did some yoga, and in the evening we turned up a local restaurant for a fragrant pizza.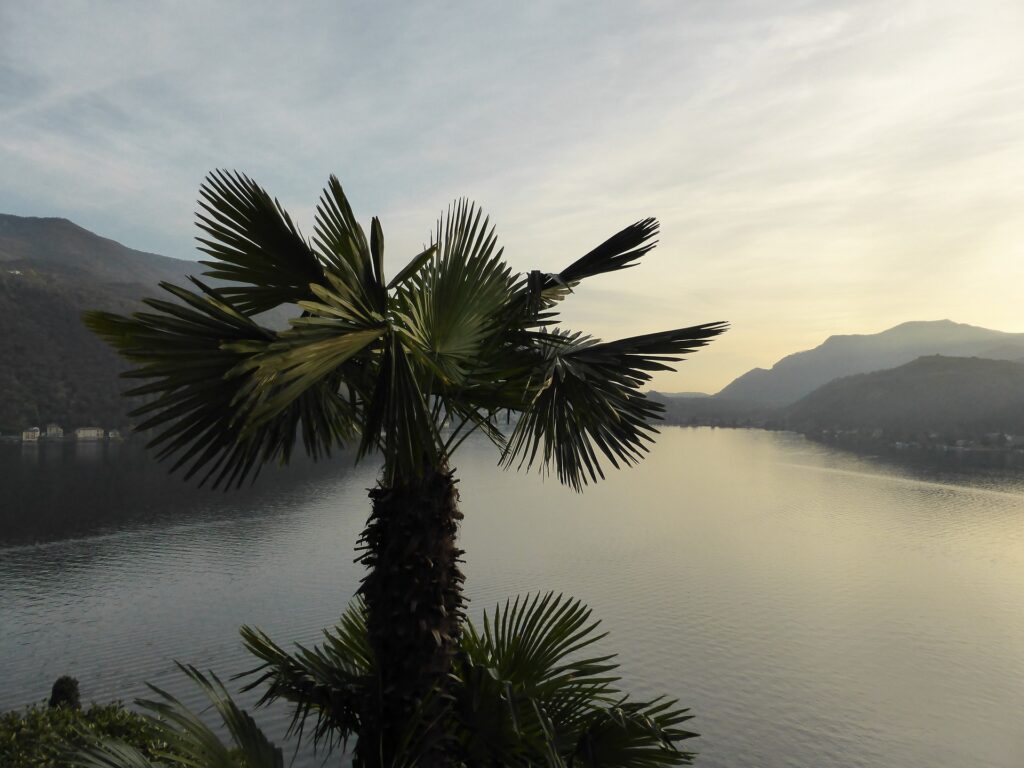 My Favourite Details
While taking pictures in Cloud9 I noticed some details I wouldn't have seen otherwise. For example, the non alcoholic bar, featuring aromatised waters and  coloured bottles. Or the coffee table books, all carefully chosen and that you can also read only partly. The board games inspired by clouds. The quirky little sculptures in the bathroom, the innumerable drawers, trays and baskets for storage. And all those little things one is always missing while traveling – plugs, adaptors, matches, guides, bags, even Tupperware containers.
But space and simplicity dominate, so one finds these little objects only while looking more closely.
Finally, there's something I would love to have in every hotel, but one can never find. As the Cloud9 website says:
Time is our greatest luxury.
In modern times, the freedom to personalize time has fallen victim to profit and productivity maximization. We would like to give you this freedom back.
At Clou9 we deliberately chose to keep our check-in and check-out times flexible.
Which means that you can come whenever you want and go whenever you want – take your time, it's all yours.
We checked out without ad hurry and without even knowing the time. We felt completely refreshed after two excellent days and nights. Cloud9, I think we might come back soon!