December 23, 2017
|
Travel, St.Moritz

,

Travel

,
Carlton St. Moritz – #CARLTONBEAUTY
View Only
A real gem in a spectacular setting, the Carlton St. Moritz is unique for many reasons. What makes it so different from the other 5 stars hotels in the area? For example the fact that, when you check in, you'll be given a suite with breathtaking lake view – the hotel is made of suites only, with lake view only. And there is much more waiting for you.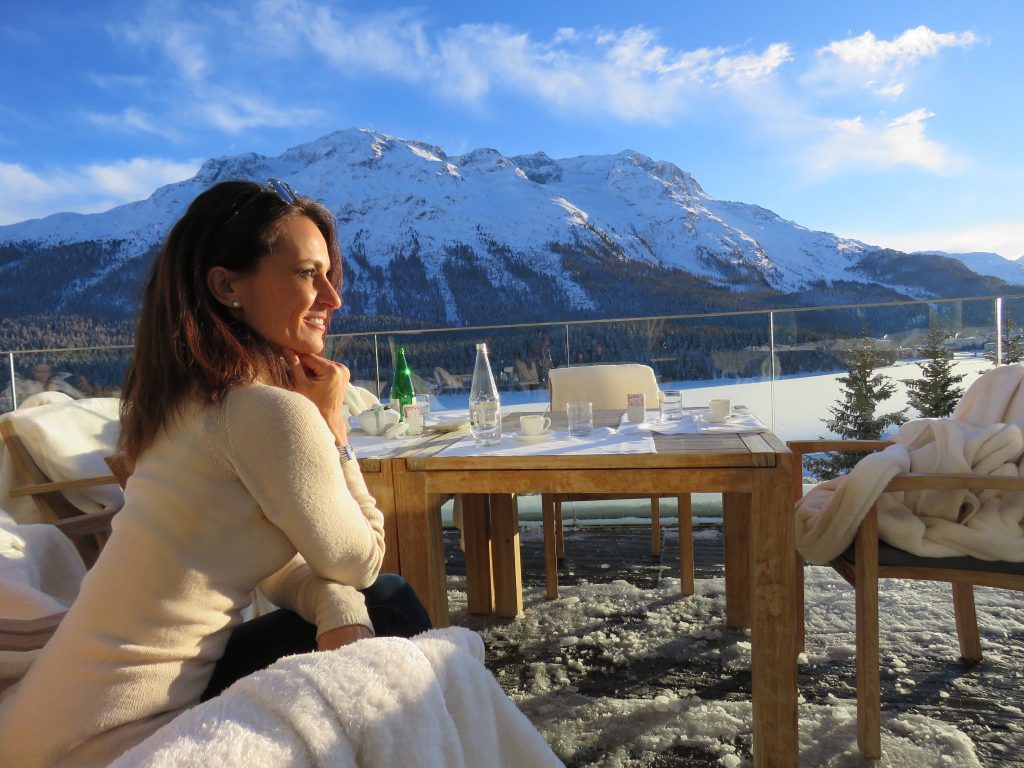 The Event
I have stayed at the Carlton once and was extremely happy to visit a second time, in occasion of the #CARLTONBEAUTY event – those of you follow me know that I am a regular guest of the Tschuggen Hotel Group, that includes 5 fabulous hotels in Switzerland, and that I have the honour to join their press trips regularly.
But this time the event was even more special – I enjoyed three days of three Michelin stars food, butler service, outdoor activities , beauty treatments, romantic walks in the fresh snow and I got to know the staff almost one by one.
The Romantic Train Trip
The first thing I really enjoyed was traveling to St. Moritz with the scenic Albula Railway. In the carriage, some people had books, and telephones of course. Nobody could read or watch their phone! We all had to stare outside at the magical landscape of fresh snow, pine trees, stone bridges and tunnels that make this train a UNESCO world heritage site . It felt like being in Tchaikovski's Nutcracker – what a spectacular start.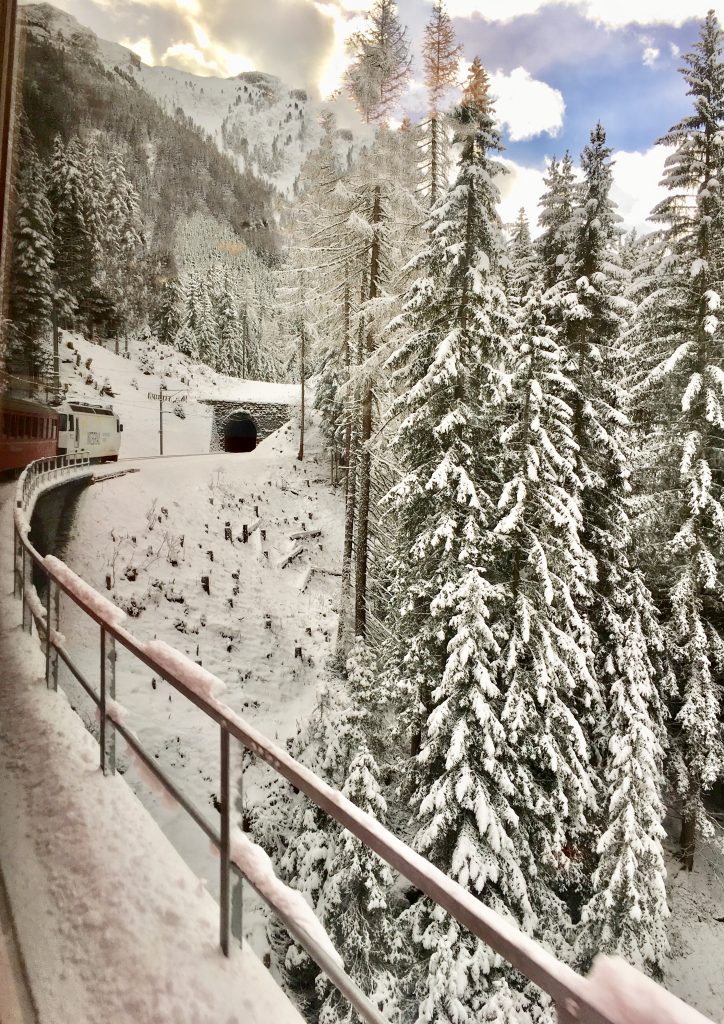 Three Michelin Stars For Three Days
I had never had three Michelin stars food for three days in a row. But at the Carlton, the Da Vittorio St. Moritz team is offering excellence – and art – on a plate for you to complete your day with an outstanding culinary experience. It's solid Italian food at its best, looking at tradition with a modern eye, but not being influenced by any fashion. Chicco Cerea is often inspired by art – one of his famous desserts, for example, follows Jackson Pollock's creations and includes a live performance from guests, who have to splash chocolate and vanilla sauces allover a plate before tasting it. Ask about the food you are eating, the whole team will be delighted to reveal some backstage techniques and tips, and they'll speak with their hands with such a passion that you won't let them go! A delightful experience for the palate and for your heart.

Outdoor Butler
At the Carlton you'll enjoy a private butler for anything you'll need indoors, and Urs, the first outdoor butler for activities outside. This time we alternated walking and a Dr Zhivago kind of ride on a horse carriage. We stopped to watch the birds and enjoyed the sunset. If you want the perfect picture of a perfect landscape, ask Urs: he'll know where to take you.
The Spa
After being in the cold for a big part of the day, there is nothing more inviting than having a beauty treatment at the Carlton spa, or simply enjoying a bubble bath watching the snow. Get out of the warm water for a moment and enjoy the temperature shock. It relaxes you like a nap and will put you in the best mood.
Shopping
There isn't much to explain about St. Moritz shopping: personally I went window-shopping, because prices here are steep. But the whole experience is incredibly glamorous and uplifting – finish it off with a hot chocolate in the famous Hanselmann patisserie.
Goodbye Carlton
The last evening I stopped a moment at the hotel entrance and watched the snow outside, under the moonlight. A feeling of deep gratitude came to me, because I felt surrounded by beauty and, by now, I feel so at home here. Behind the luxury and fanciness of this place, there's a team of excellent people who work with passion.
Evelyn Gorgos, Director of Communications at the Tschuggen Group, allowed me more than once to see the backstage work and preparation of all the glamour of St. Moritz top hotel.  The moment you enter the Carlton, you'll be the King.
Thank you everybody and Merry Christmas!