January 11, 2019
|
Travel, Positano

,
Do it Like Italians Do It
Traveling in Winter – Dolce Vita
It's not a secret that Italians love the dolce vita and many pleasures of life, even though their economy isn't always the strongest one.
An art and a part of their DNA: having great experiences all the time, and on a reasonable price.
A beautiful national habit is traveling within the country, on and off season. No need to fly somewhere far when your own country is so diverse. Off season can be even better: less people, less stress, less queueing up and so on.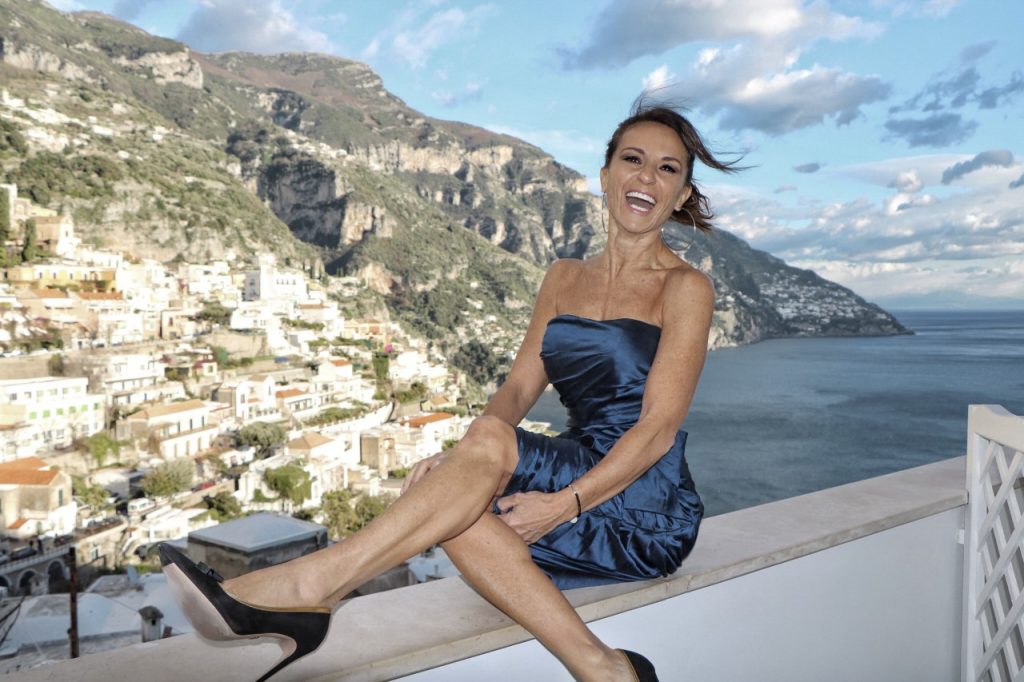 South of Italy
During the recent Christmas holidays I did a 5 days road trip to Venice and the South of Italy.
After Venice we flew to the South. We chose three fabulous destinations.
Tropea
A tiny gem in the region of Calabria and almost impossible to visit in Summer (the beach is the most packed you will ever see), Tropea enjoys a fantastic view on a tiny Sanctuary on top of a small island. It is also a good idea to eat there – after all, this is the land of the world famous onions (cipolle di Tropea).
Matera
No wonder Hollywood producers love shooting movies here, and that the place, in The Passion of Christ with Mel Gibson, looks like antique Israel: Matera is all made of rock and grottos (the Sassi) and is one of the oldest continuously inhabited cities in the world. Having been inhabited since the 10th millennium BC, the city came to be called "the shame of Italy" in the 60s, for its poor conditions and the scarce hygiene standards, so that it had to be evacuated.
After a beautiful and long work of renovations, today Matera hosts trendy boutique hotels, spas and restaurants.
I stayed at the Aquatio Cave Luxury Hotels and Spa and was really impressed. The Spa is so tiny, that a maximum of 8 people are allowed at one time. The modern design is a wonderful contrast to the antique, rocky surroundings. Each room is different, charachterized by arched vaults and adjacent grottos on different floors: don't get lost!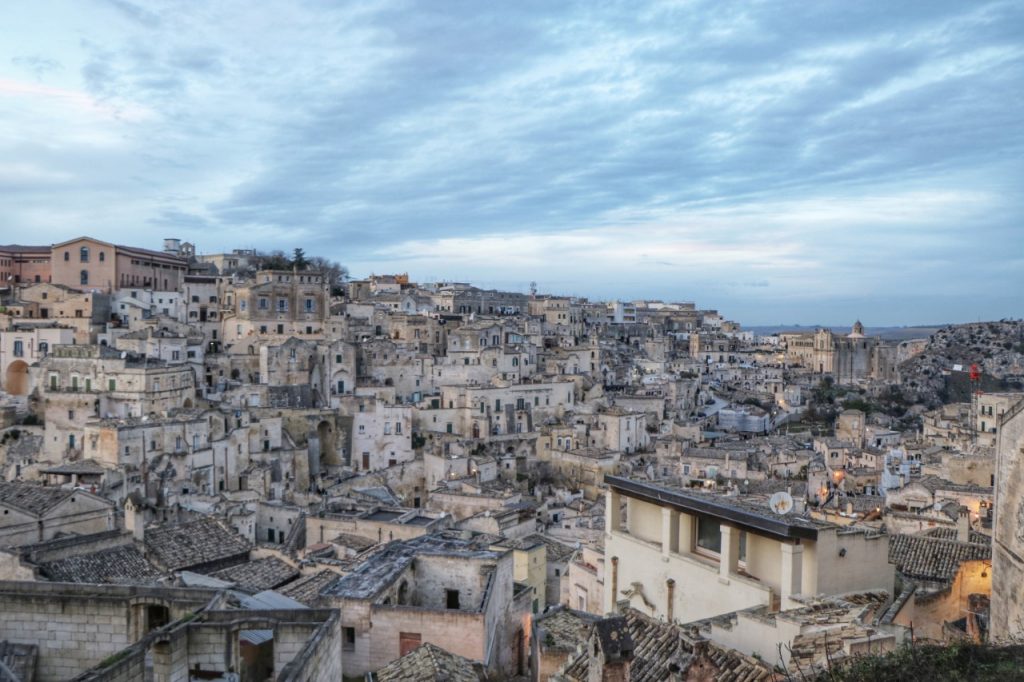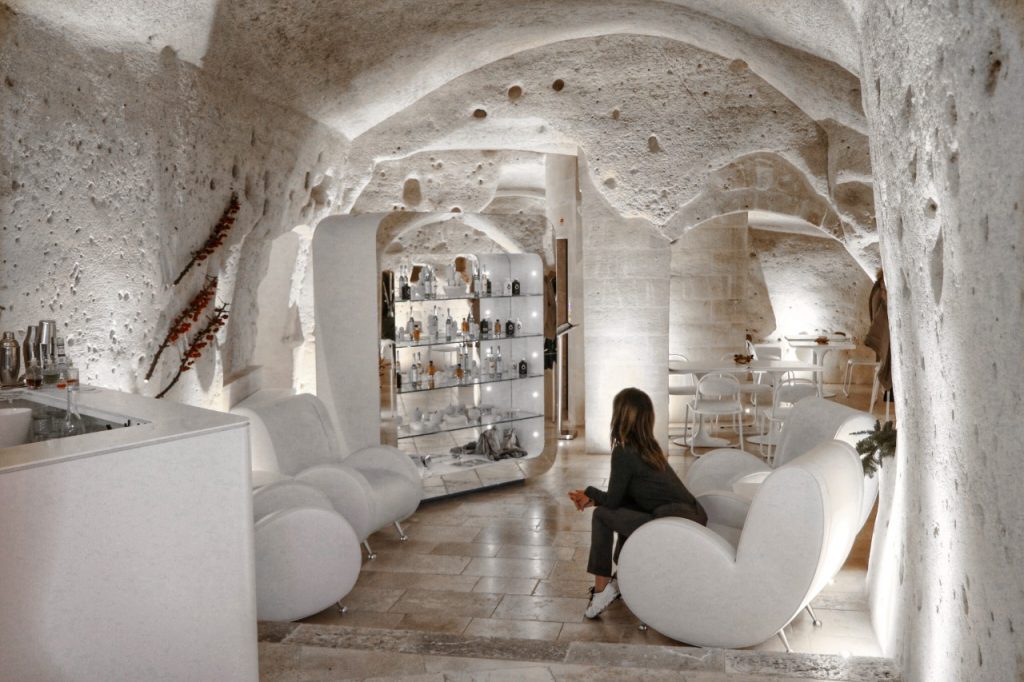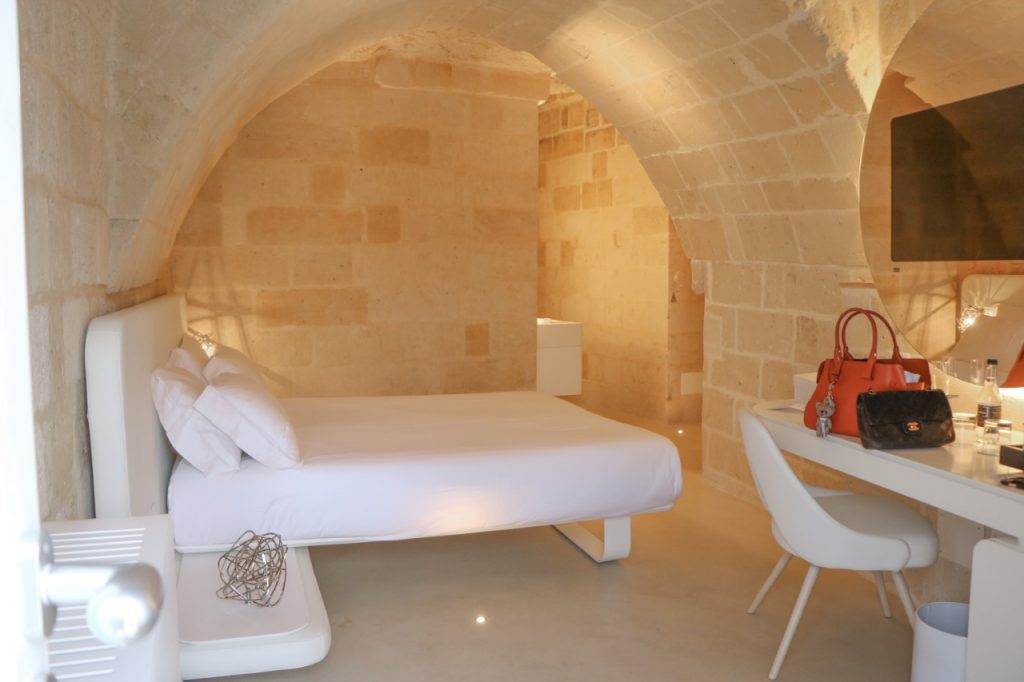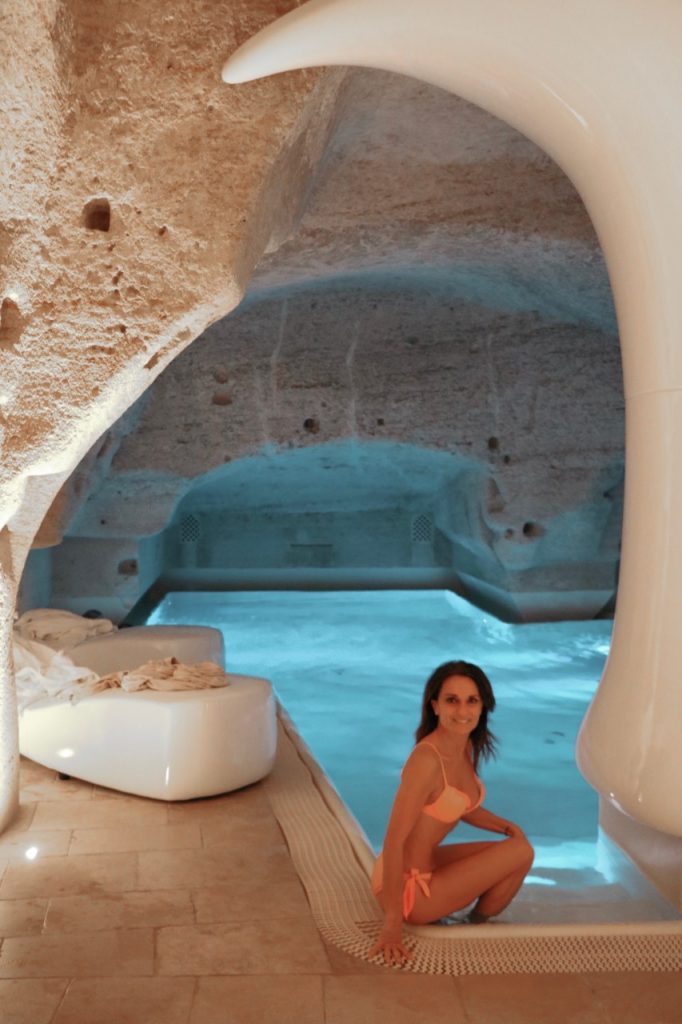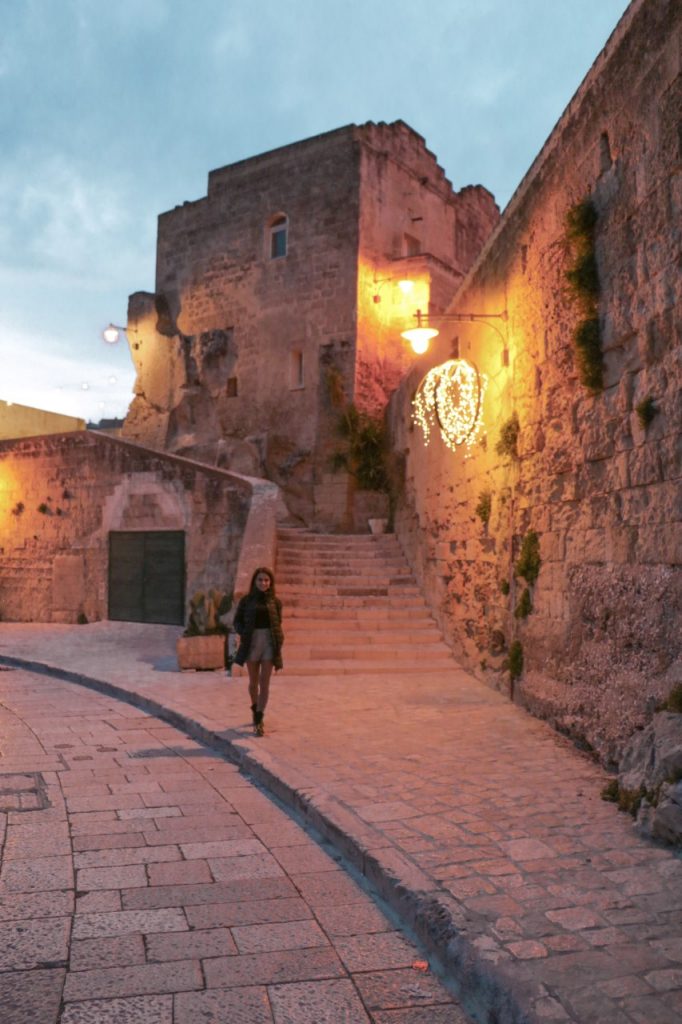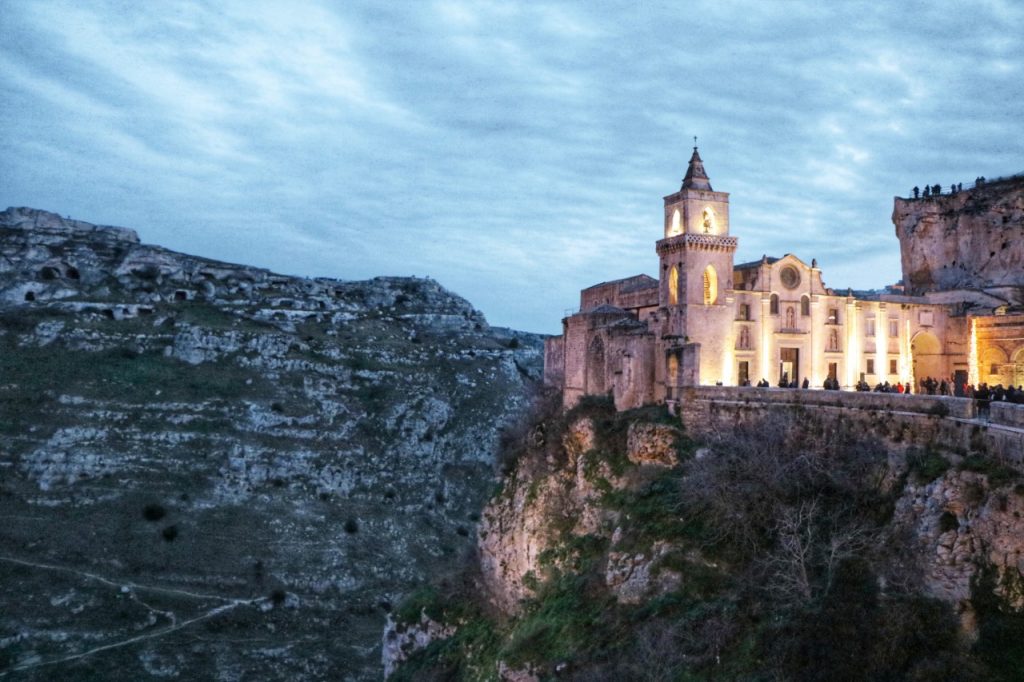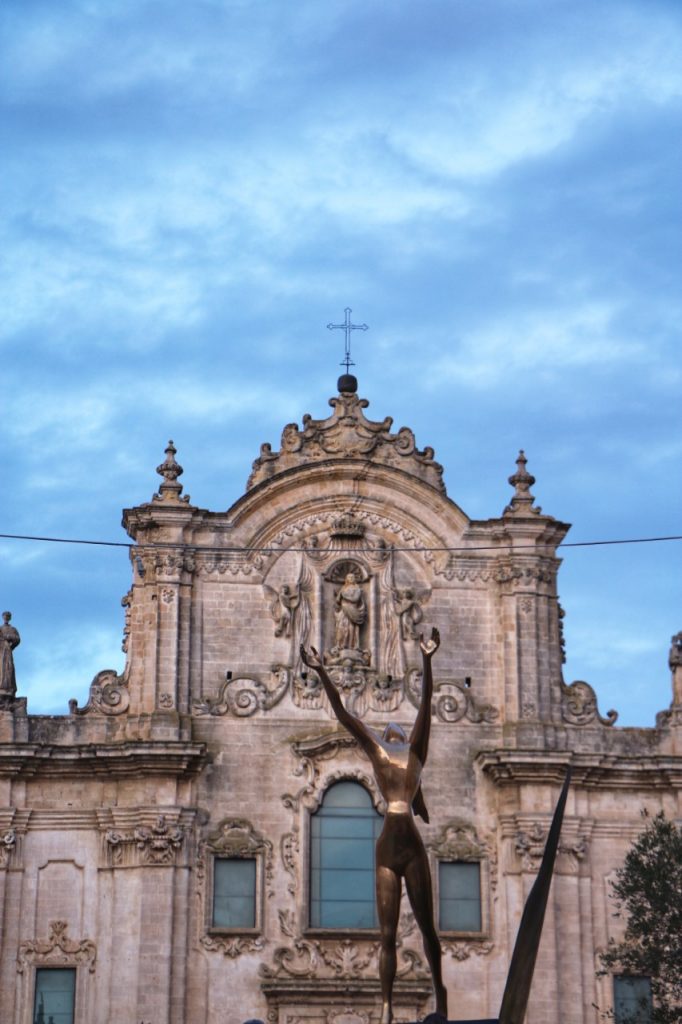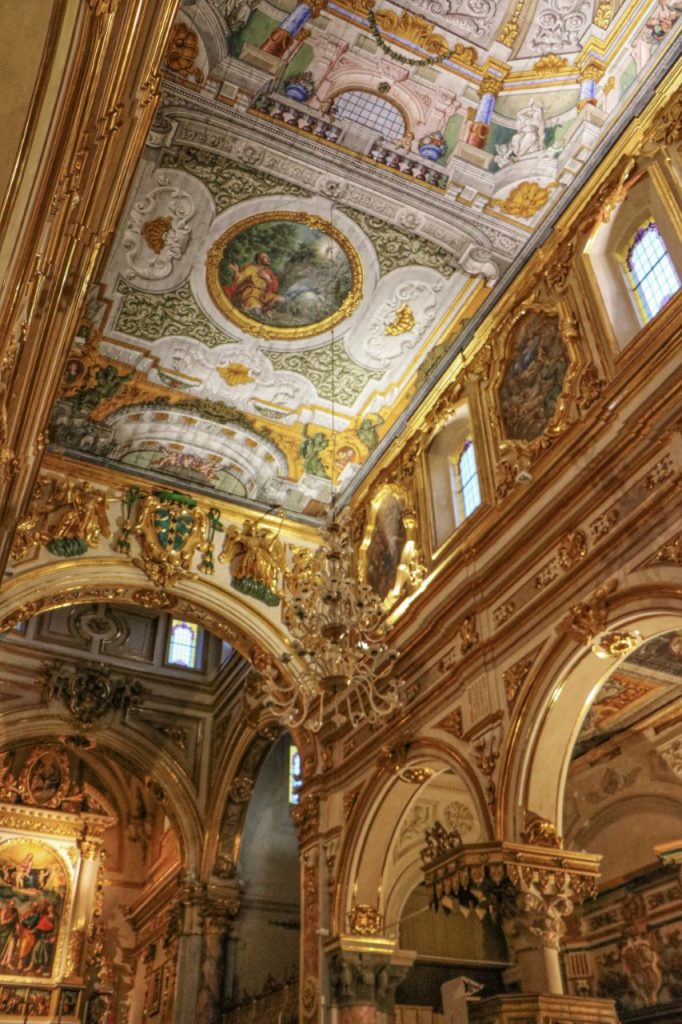 Positano
The Amalfi coast is breath taking. Only the drive there is worth a trip: busy, tight, continuously changing scenery and offering splendid views.
Glamour, blue skies, beautiful food, belle donne and a lot of sun will make your stay memorable. Shopping is also interesting because it does feature some original products, and not the usual chains one can find in any city centre in the main cities in the world.
We had breakfast outside…in January. Unbelievable. But of course it was quite cold in the shadow, and in the mornings and nights.
I had already been in this area twice, and the third time was equally good. To me, this area is the most romantic in the world!