August 18, 2023
|
Travel, Lifestyle

,

St.Moritz

,
Fresh Relaxing Summer in St.Moritz
You don't need to be as crazy as my friend Dolores and I (we run 25.5 km in St.Moritz) to escape the hot summer in the city and enjoy the spectacular views of the Engadine. But you can definitely travel there around the St Moritz Running Festival season – at the peak of Summer – to chill in the mountains and walk along its beautiful lakes.
Yoga at 8am by the lake
Sounds too extreme? It's not. The peaceful atmosphere at that time in the morning and the perfect temperature are as powerful as a couple of therapy sessions. A balm for your soul and your mind that will leave you relaxed, renewed and energised.
Spa, massage and theater at Hotel Reine Victoria
Another tip I can give you is to stay at the recently renovated Hotel Reine Victoria, part of the Laudinella Group. Its artfully decorated stucco ceilings, high mirrors,  light-flooded atrium and around 50 chandeliers create an extraordinary atmosphere in the magnificent building. It's great value for money and offers free access to the public indoor pool and spa OVAVERVA.
Massage, great food, and a beautiful in-house theatre with frescoed ceilings and red velvet curtains complete the hotel features.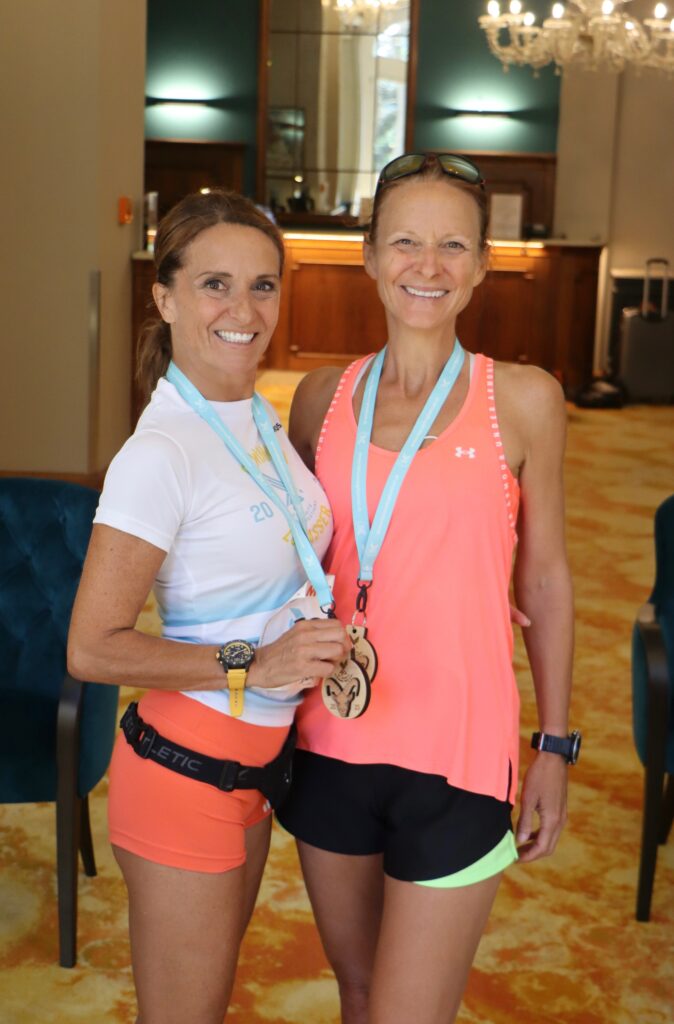 Mangiare
Let me mention food in Italian, mangiare. I do that because in Graubünden, the region around St.Moritz that almost feels like a little Switzerland inside Switzerland, all Swiss languages are spoken. One never feels like a foreign, people are open and friendly, and restaurants also reflect this cool variety.Two tips?
Hauser
The first is family owned Hauser Restaurant, my latest discovery even though it's so popular that I don't know how I haven't discovered it before! Its in-house pastry shop draws people from breakfast to dinner, and the ingredients used, wherever possible of local and regional origin, are delicious. I also fell in love with one of its owners, Nicolas, and next time I'll try to meet his sister too – I am a big believer of the power of family and traditions in business, and in particular in the hospitality industry.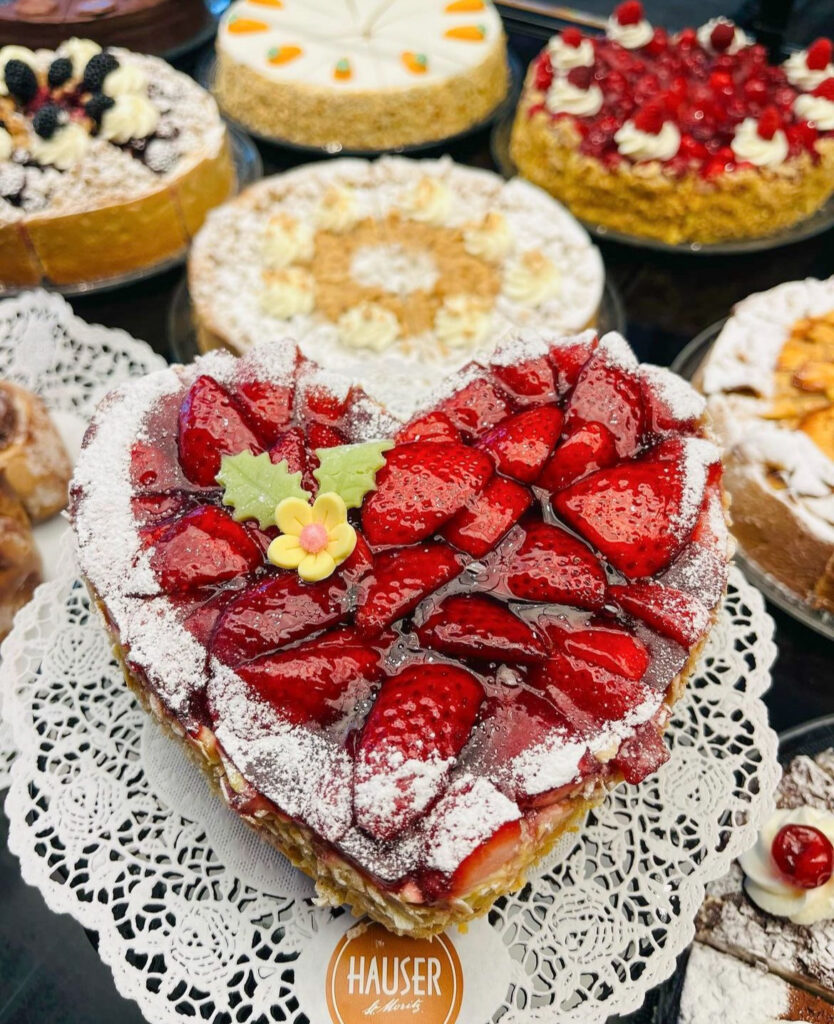 Chesa al Parc
The second one is another St.Moritz classic, Chesa al Parc , that is part of the Kulm Hotel. Top quality, calm luxury and great service are some of the characteristic one can count on at the Kulm. The restaurant features a large sun terrace and blends sporty elegance with rustic charm. I have been at the Kulm already three times and I think its staff is the best!
All in all, St.Moritz remains a top destination in Summer too, even though some people might be scared by its prices and its glamorous atmosphere. However, it offers something for everybody, always with the best quality and the purest mountain air. Lazy, active, adventurous or conservative, you will find something excellent in the region. To recharge and enjoy a fresh Summer, dear St.Moritz I will certainly be back.