November 5, 2018
|
Travel, Lisbon

,
Top Experiences in Lisbon
My Latest Discovery
If Madonna lives here, there must be a reason!
I decided to go to Lisbon on my own and didn't have anybody to photograph me. So I started to research. I Googled "best things to do in Lisbon" to find some cool locations, and found out that there is a new service on Airbnb. It's nothing about accomodation. It's about meeting a local person who might help you to…do anything, really. So I found my photographer too.
Experiences
The Airbnb experiences started about a year ago, as Prasad, my newly found photographer, a design student who offers private or group photo shootings (to keep the price very reasonable), told me.
Do you want run on a beautiful Lisbon track? With 12 Euro, a runner is joining you and showing you the way. Or maybe you want to learn to cook a traditional recipe with a local mama, or paint the famous Azulejos (blue tiles) together with a real artisan, or experience a fado tour? All is available at your convenience, reasonable price, and with certified local people – just check their customers' reviews (and their photos and Insta profiles too).
Some students started to offer pictures but were not punctual or didn't send their photos on time…they quickly had bad reviews and their profiles were deleted, says Prasad.
The standard is pretty high.
My Top 5 Experiences
1. Alfama
Alfama is the oldest district in the city and a maze of colorful, narrow streets. Its name comes from the Arabic al-hamma, "hot baths".  Today, Alfama has shrugged off the grim reputation it had in the past, being transformed into a fashionable artisan district, while still retaining its character and dilapidated charm. Every corner is pretty and worth a picture. Hop on a tram to experience it the local way.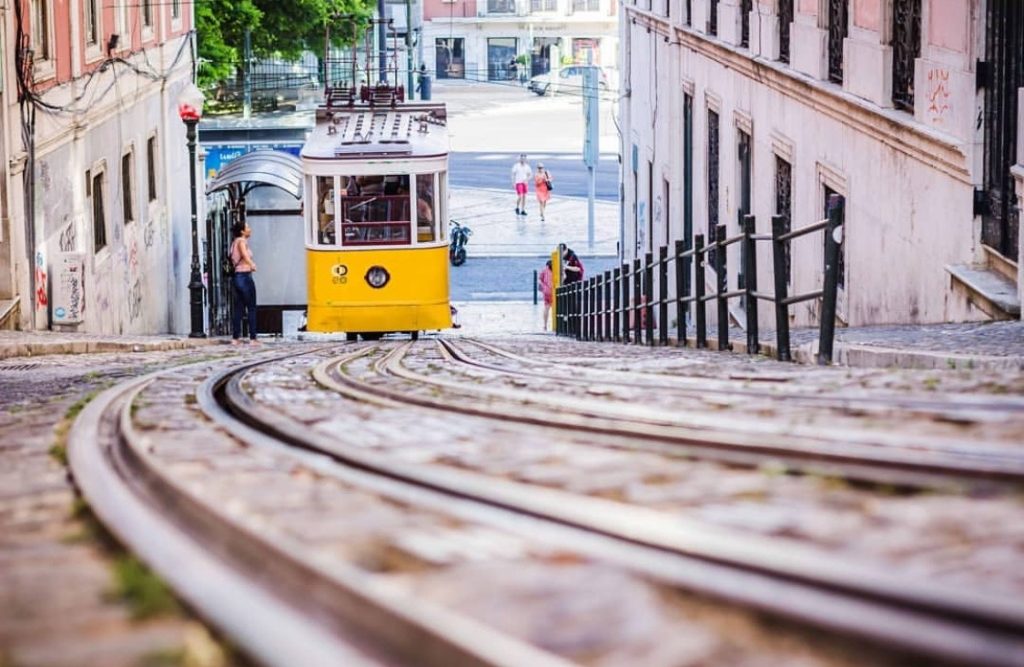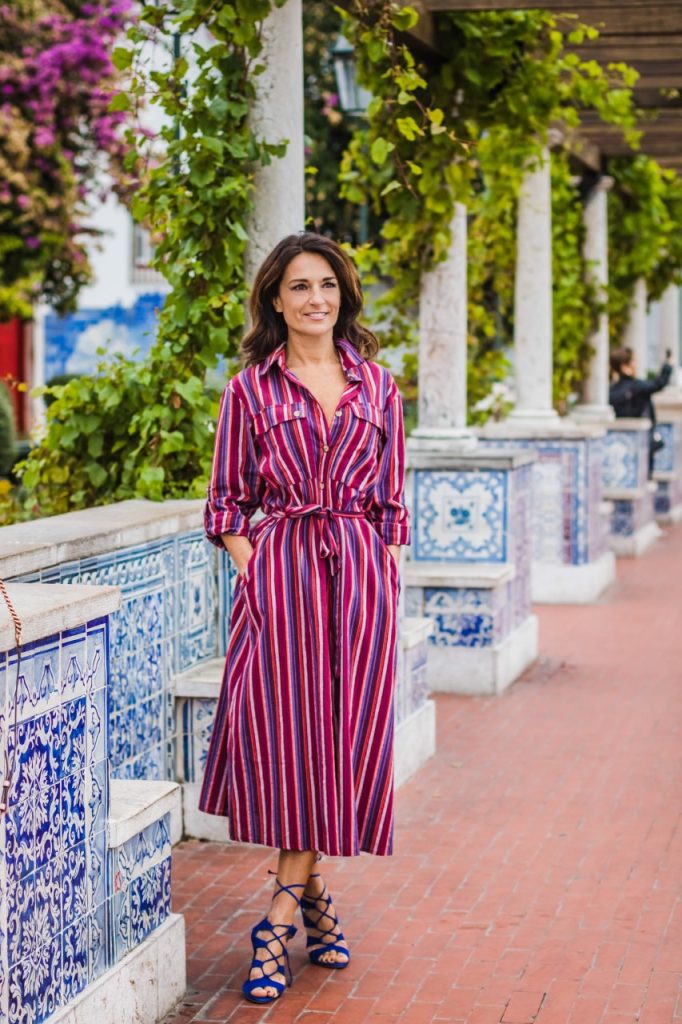 2. The LX Factory
New, alternative, young:  the LX Factory  Originally an industrial space run down for years, today it's home to more than 200 businesses ranging from cafés, restaurants, design houses, show-rooms, shops, offices, commercial spaces to other projects that link directly to the space's unique cultural and artistic standing. Its library is outstanding, open 24/7 and always packed.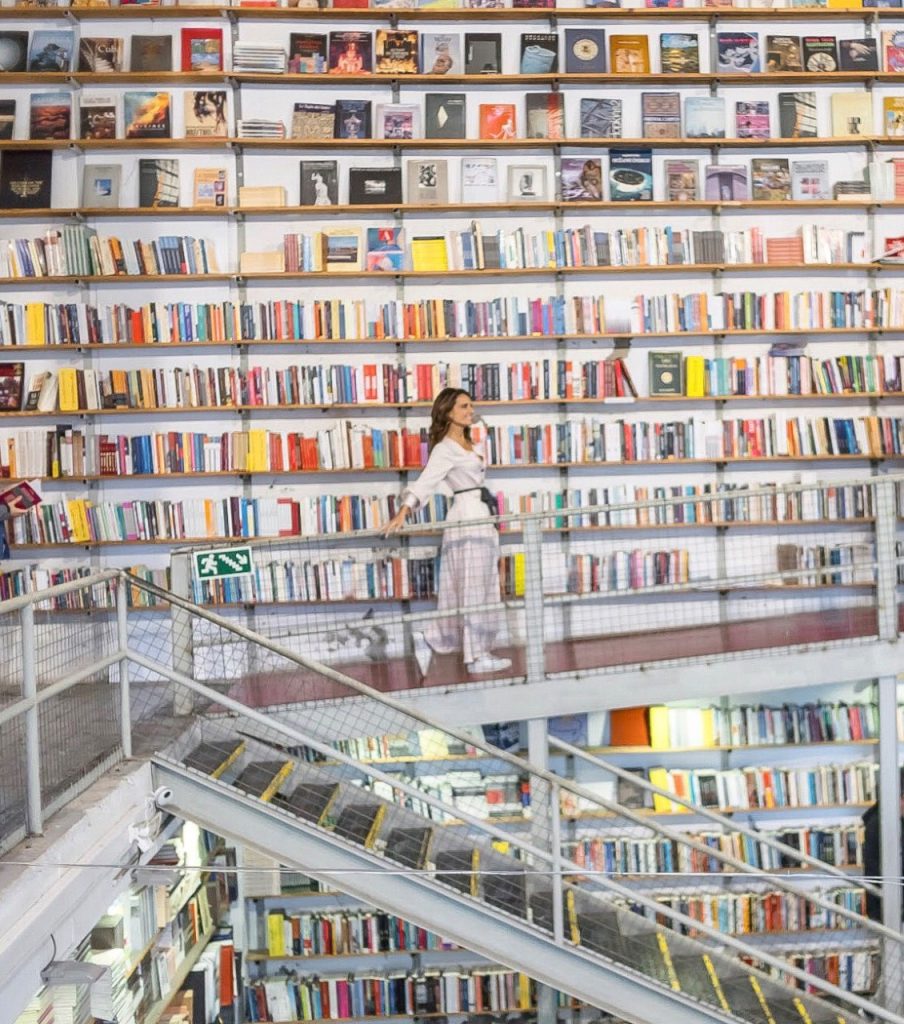 3. The MAAT
Maat means museum of Art, Architecture and Technology. It's totally worth the visit also for the design of the building itself, and for its panoramic terrace over the 25 April Bridge, the Monument to the Discoveryand for its closeness to the Belém Tower.
4. Commerce Square
One of the most visited spots in the city, the Praca do Comércio enjoys beautiful views and access to the shopping area. Beautiful and full of tourists!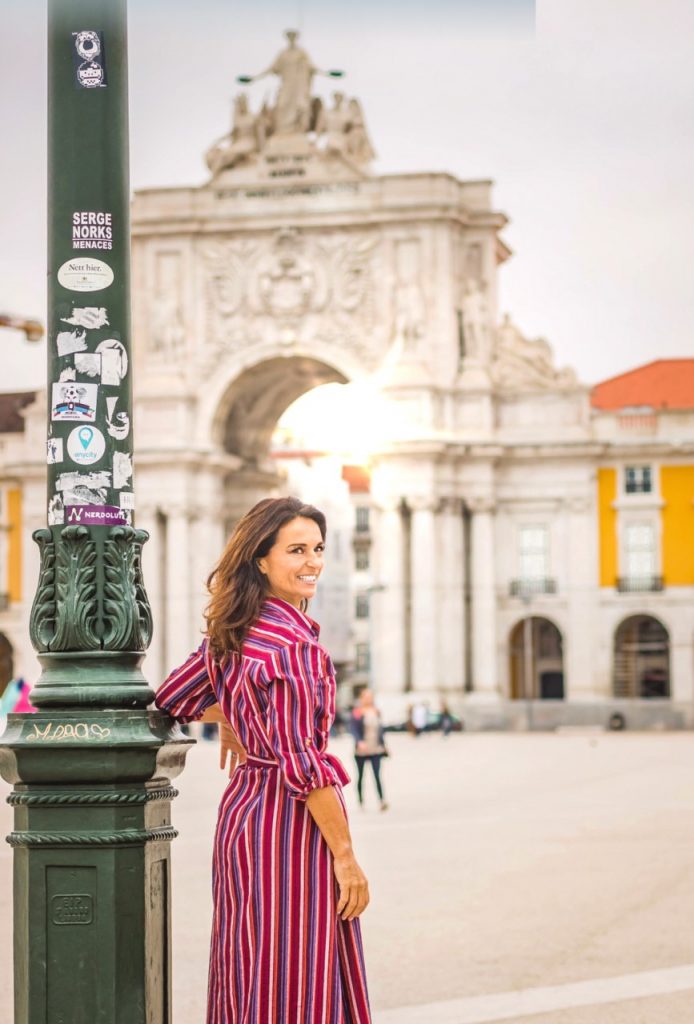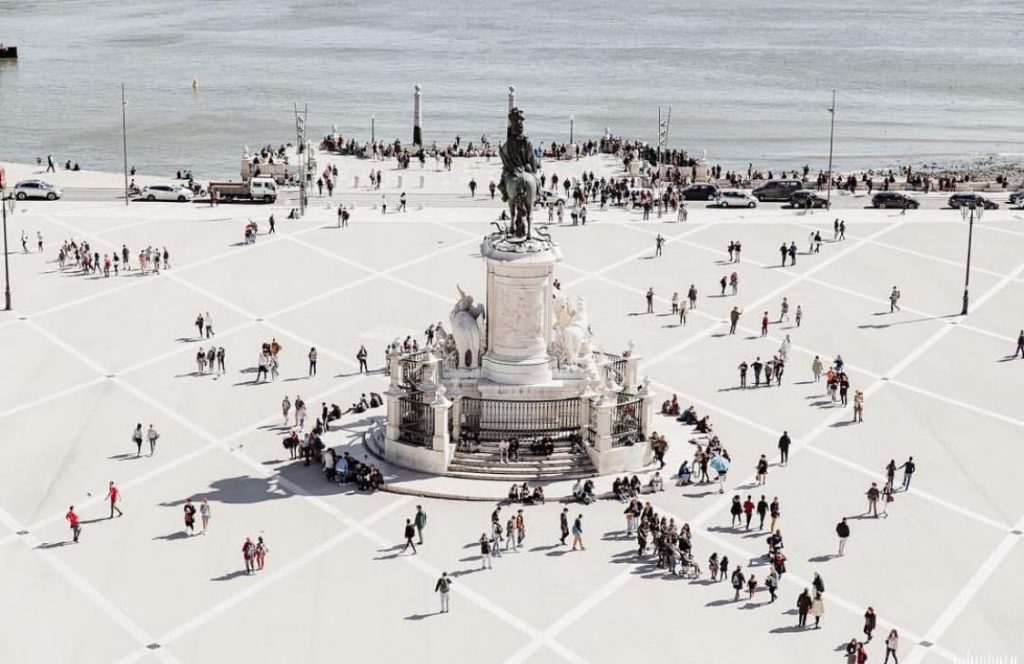 5. Pink Street
Rua nova do Carvalho used to be a normal street until they painted it pink. Then tourists started to flock there and now it's incredibly well-known in the internet. Another example of how Lisbon has changed and developed in the last 5/10 years and how young people love it.