December 1, 2022
|
Art

,

Events

,

Lifestyle

,
Close Your Eyes and…(and here's how I'll make you feel happier)!
The Concert
My name is Adrian Förster, I am the CEO of Save the Children Switzerland.  Let me invite you to lean back for a short moment, close your eyes and take note of what was like being a child. What did you feel like? What were your dreams, do you remember?
These were the first words I heard when I attended the 10th Anniversary Save the Children Charity Concert, last night in Zurich.
And then came the music. Harry Potter (Hedwig's Theme). Scent of a Woman (Por una Cabeza).Forrest Gump Suite. 
Not one dry eye in the audience, because "popular" music is brilliant, and everybody reacts emotionally to it.
But the highlight of the evening was a twelve years old pianist, Justus Friedrich Eichhorn, who received the Swiss Charity Award and performed Beethoven 2nd Piano Concerto with Praga Camerata and Victor Dijon de Monteton, conductor.
Wearing a blazer, white shirt and tie – and sneakers – he sat at the piano and made us enter a magical world. That's what I love most about music: it transports you to another planet where problems don't exist – one can dream and have a short holiday or a ride on a magic carpet.
The Location
One of the acoustically best halls in the world, the Grosse Tonhalle was built in historicising style shortly before the beginning of the 20th century. With the comprehensive restoration during the years 2017 to 2021, its splendor and tonal brilliance are back. What a location. Yvonne of Funky Forty – my partner in crime for the evening – and I took pictures before, during and after the concert, because we were so fascinated. Ok, I admit: she took 99% of them. The main hall impresses with its gold, pillars  and frescoes. But what what one appreciates most really is its capacity to make you hear every single instrument of the orchestra. Here are some of the images.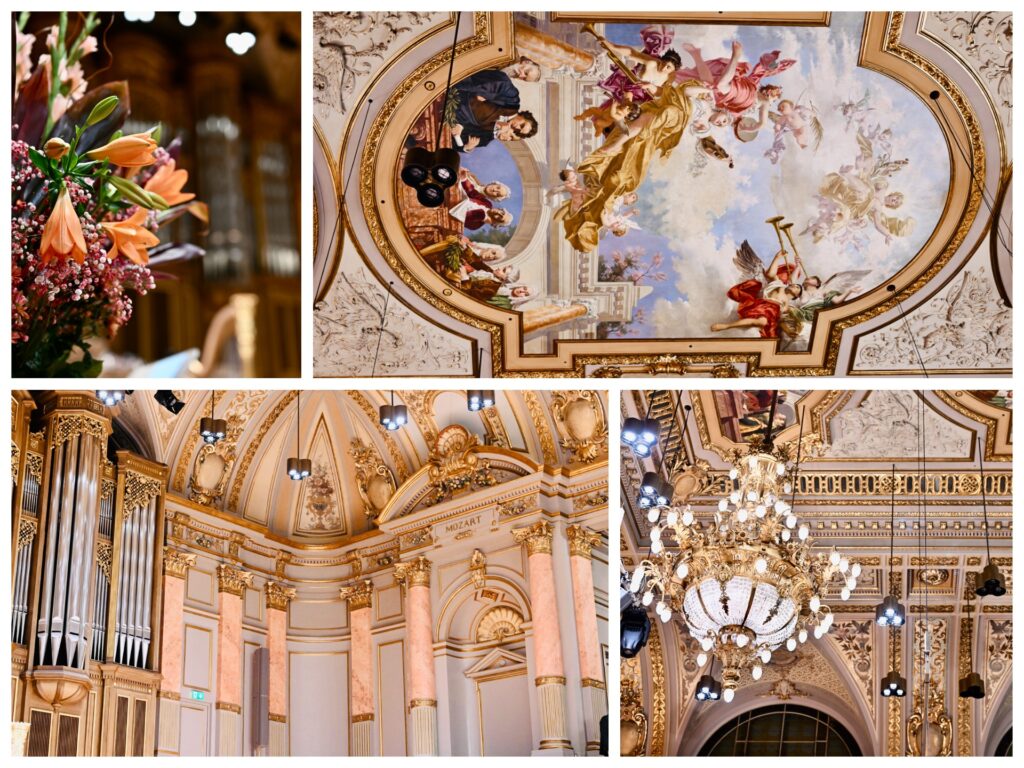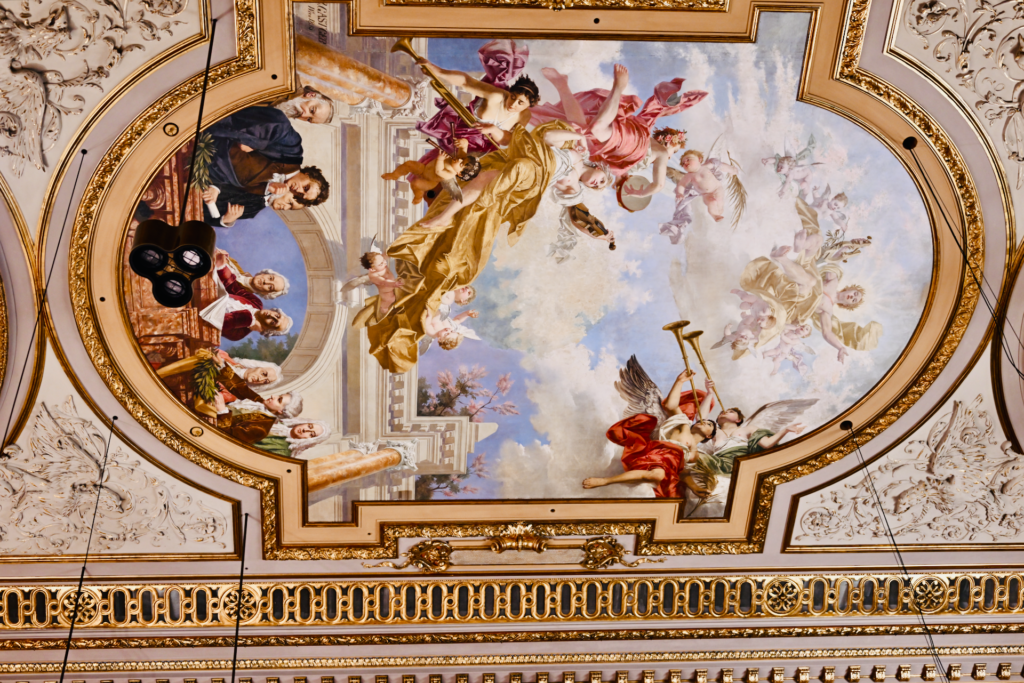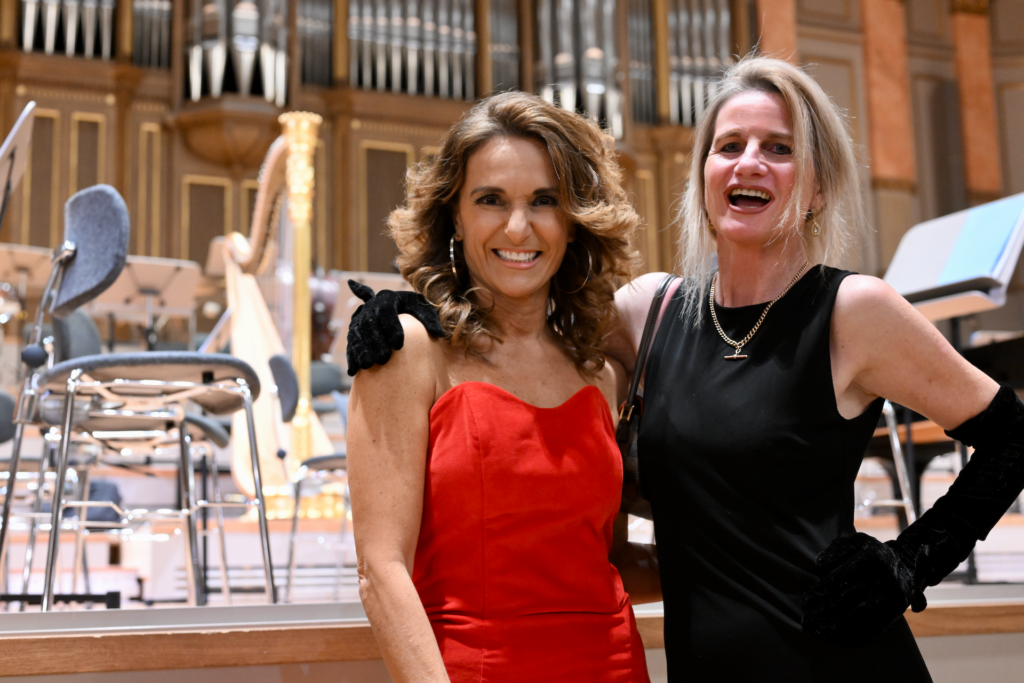 The Happy Trick
Listening to Justus playing in such a heavenly way made me realise once more what a child potential is, and how it can be helped to develop toward a brilliant direction. But children who go to bed hungry every night can't do that. They can't dream. They can't follow their talent.
Two weeks ago I visited our project in Afghanistan and I asked the children there: what about your dreams, what are you hoping for? And with sparkling eyes they told me that they want to go and study to become doctors, nurses, teachers. As they are the jobs the need the most.
Adrian Förster continued.
Children who go to bed hungry can't study, can't dream, can't do what our children can do. Try this: go to Save the Children Switzerland and donate as little as CHF 20. Or 50. Or whatever you feel like. It takes one minute. You will feel happiness immediately, because joy is in giving, and every franc counts. We tend to forget the happiness we get from helping. Or we are afraid we are not doing it the right way: is the organisation to trust? Is the money they ask too much?  Am I giving to the best, or there is better out there? All these doubts are also in my mind, sometimes. Try a small donation to Save the Children Switzerland  and see how it feels. Christmas season has started!