I tried the alternative to botox – and never looked glowier
Don't inject, spray!
An alternative to injecting? When I read this, I was intrigued.
Then I read it's vegan.  And Swiss. And spray.
I had never tried anything like that, and thought a spray would be a good idea to refresh myself during the heat wave. Here were the instructions: L'Eau de Jour Hydro-Protective Anti-Aging Mist, by Geneva-based firm Rivoli, simply needs to be sprayed above your normal cream or make-up.
Its ingredients, the website states, stimulate the skin natural production of hyarulonic acid, collagen and elastin for a "syringe alternative"
I had to try it.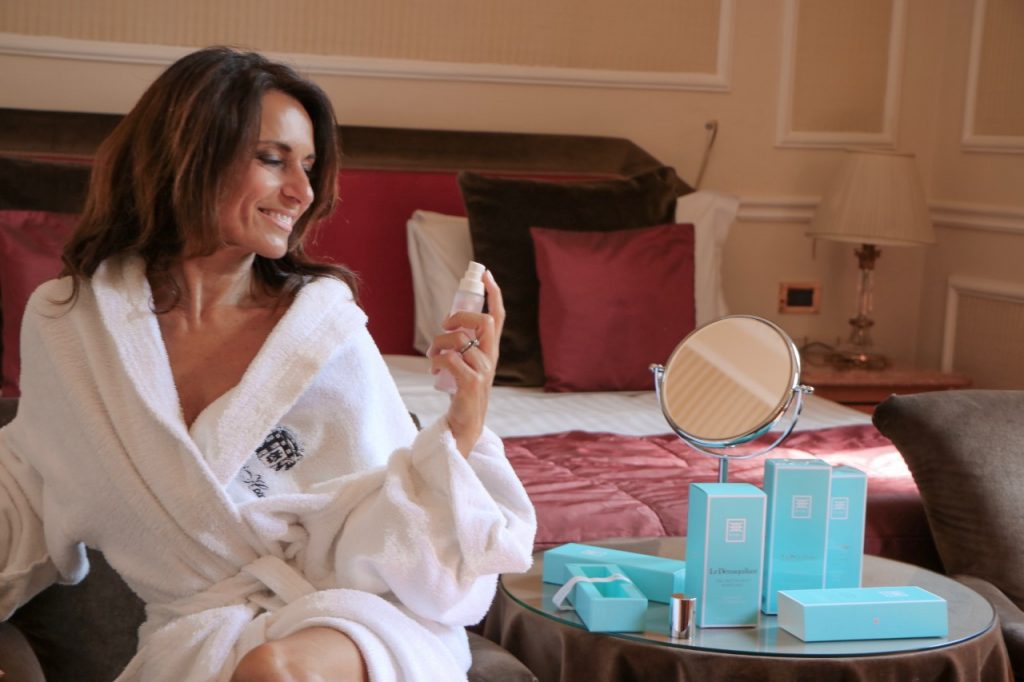 Needle-free
I am a big fan of natural beauty and, while I have nothing against plastic surgery, personally I chose not to have any. But I am 53 years old and my skin sure is changing. I need something effective.
I also like the idea of using my body's resources fully, and encourage its natural production of the "magic" substances that make my skin plump, firm and glowing: collagen, elastin and hyarulonic acid. More of them, please!
So I was prepared to add a special product to my beauty routine, but I wanted to see a difference.
How It Feels
Well, there IS, a difference. The spray is fresh but, immediately after it sets, feels very nourishing and…how can I say…generous? I splurged it on my face and neck for a week and felt that even my lips were softer. It does feel like a plumping effect.
How it Looks
The comment I have heard most about my appearance, in the last days , is: you look so rested! A friend asked me how long I sleep. Well, I always sleep long hours, but maybe L'Eau de Jour by Rivoli  is involved in my appearance? I am also getting ready in less time, in the morning, because I don't feel I need that much make-up. What I like most is the glow that I get on my skin, and the even tone of my skin, so I was almost going to ditch the foundation. Almost.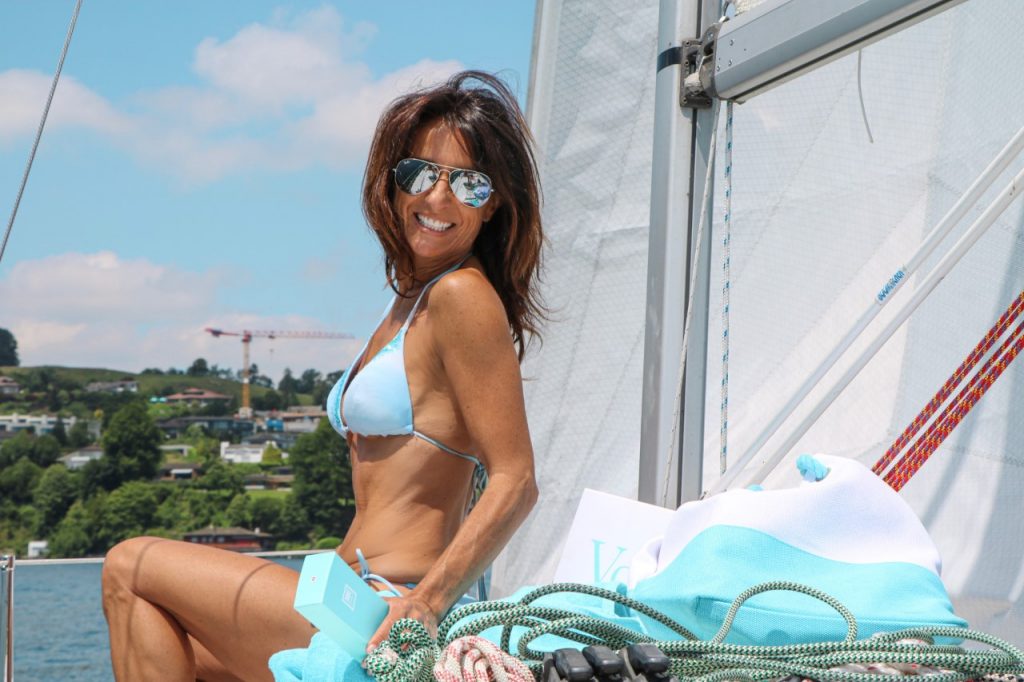 Photoshop in a Bottle
Allright, allright, maybe L'Eau de Jour alone should have been enough. But I have to pose a lot for pictures and feel particularly fussy about skin imperfections. So when I saw the Active Radiance Primer on the Rivoli's website, I thought ok, maybe I try this one too.
Indeed, the slightly tinted emulsion made my skin smooth and…almost photoshopped. I thought the shade was slightly light, so I started to use it to cover my under-eye circles. However, as promised by Rivoli, the colour adapts to every skin tone, and so I could use it as a foundation for the whole face and neck.
As for the Eau du Jour  mist, the hyaluronic acid precursor of this primer promotes the skin's natural production of hyaluronic acid molecules. The anti-aging effect is clear and long-lasting.
Swiss and Vegan
One more note: Rivoli is made in Switzerland, which is important to me as I believe in spending my money for local businesses, and of course also because I appreciate Swiss quality.
Rivoli accumulated knowledge and experience from decades of research and development for third parties. In 2012, founders Peter and Kuno Schweikert finally started their own label using all this know-how.
Every single Rivoli product is registered by the Vegan Society, a well‐established and respected international trademark that shows that Rivoli stands for quality and ethical products. The certification process ensures that there is no use of any animal product, by-product or derivative, neither testing of any sorts on animals.
My Rating
In four years of blogging I have tried a lot of creams and brands – for sure all the main names out there. I find the effectiveness of Rivoli at the top of what the beauty industry can offer at the moment. Also, its philosophy and attention to research make it an absolute favourite.
The only downside, in my opinion, is the price: the anti-aging primer, for example, with a price tag on CHF 199, isn't cheap. But it does last for ages and is still much more convenient, healthier and reasonably priced than any injection. For me, a clear winner and a perfect present for women and men.