March 28, 2018
|
Travel, Geneva

,

Watches

,
IWC Pilot's Bar – Les Aviateurs
The Fabulous Years Of Early Aviation
If you happen to be in Geneva chances are that, sooner or later,  you will  end up in Rue du Rhone, where the IWC Boutique and high-end department store Globus are. The two have partnered to create the bar Les Aviateurs, a venue designed in the style of an exclusive gentlemen's club that immerses the guest in the fabulous atmosphere of the early years of aviation.
Ladies Who Lunch
We couldn't resist trying a gourmet lunch – and watches – in the warmly decorated bar. The food is so good and light, that many ladies have a break from shopping to have a meal or a cocktail here. Tiny flowers decorate your plate. It's the place to be with beautiful people – bubbly and private at the same time. I eat with my eyes and loved both the food presentation and to observe the people around me (how they were dressed and what watch they were wearing, of course! For sure I spotted some IWC lovers).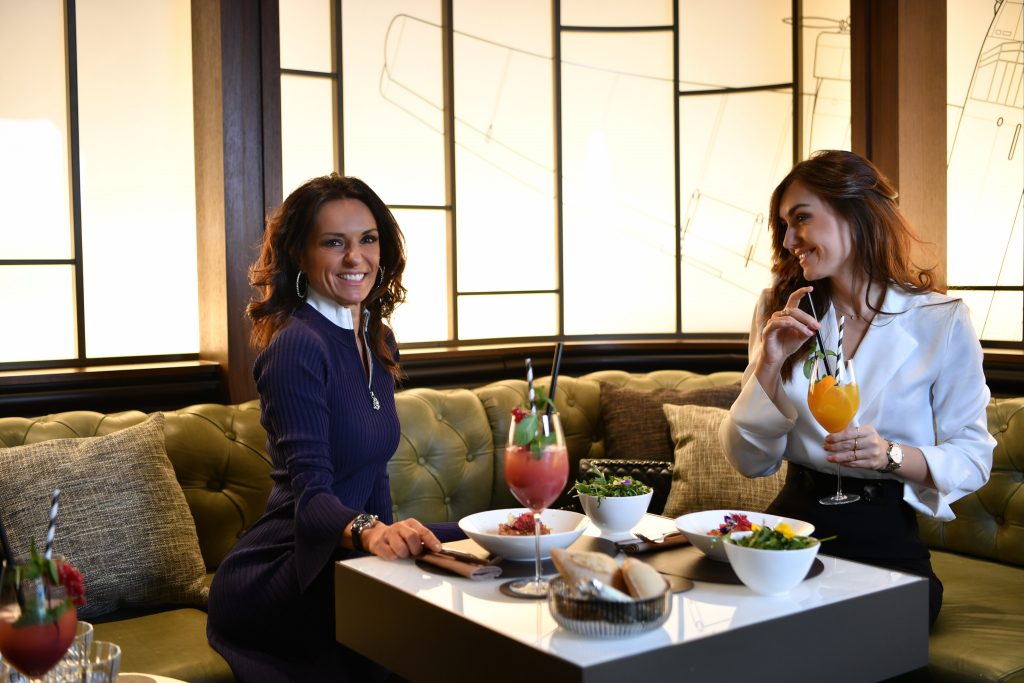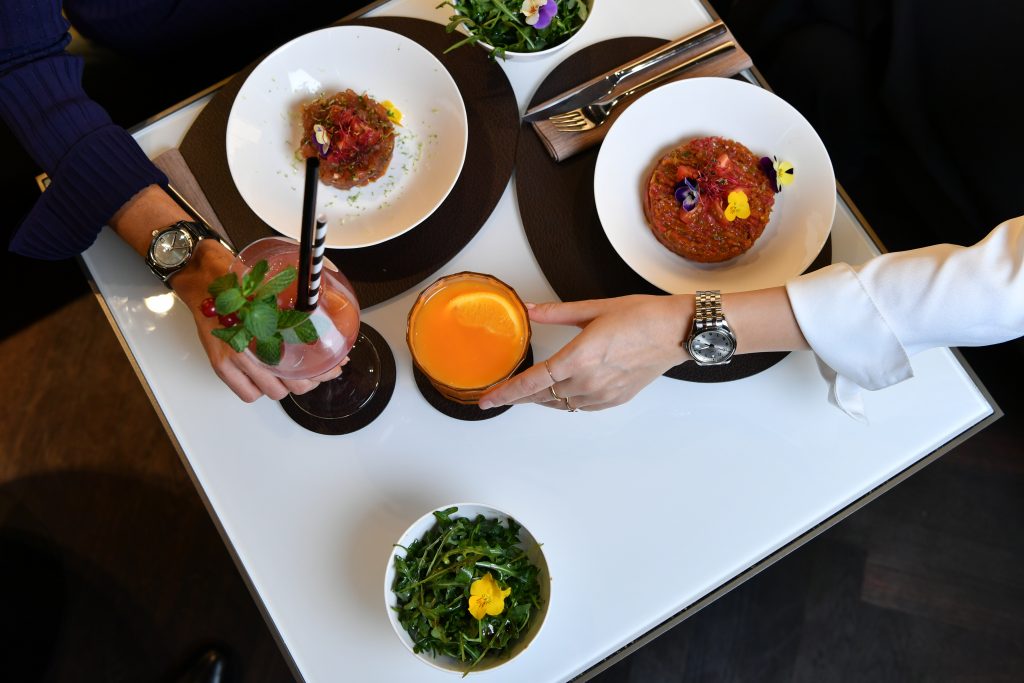 The Event Master
IWC has always been a pioneer and a master at organising events. Geri and I have been at Goodwood, at the Zurich Film Festival, at the SIHH, at different sport events and meetings where the luxury watch brand acted as a sponsor and organiser. Every time, IWC created the magic: glamour, luxury, quality and a party everybody wants to go to. Drawing from this experience, Les Aviateurs delivers a similar ambiance that gives the guest a full brand experience.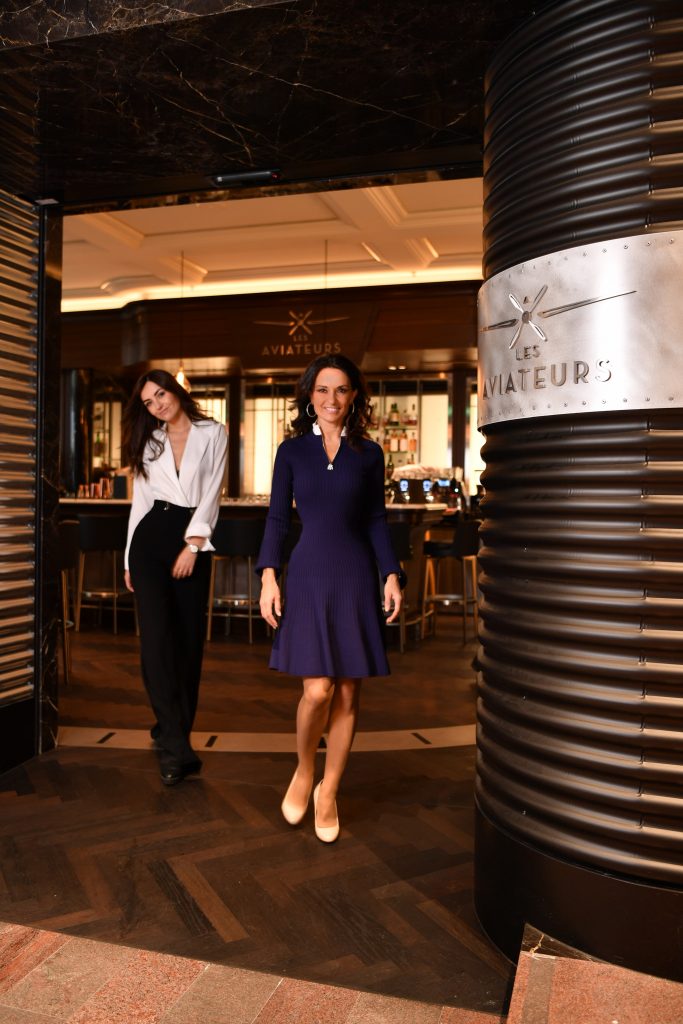 The Boutique
Right  next door, one can visit the IWC boutique. The  famous Pilot's Watches manifactured by the brand can be admired and tried on. With their high functionality and purist design, these popular timepieces have been decorating stylish wrists for over 80 years.
The Top Gun models, with their cockpit-like design and black ceramic cases, are also there.
Les Aviateurs is an extension to the boutique itself and a perfect break for a day in the city – we will be back soon!