August 19, 2019
|
Beatrice's Top 10

,

Lifestyle

,
Mirazur – The Best Restaurant in the World – Really (According to San Pellegrino)
Aim at the Stars
I was always fascinated by anything "best in the world", and when my husband booked Mirazur, five months before our trip to Menton (France), I felt very excited to go to the fourth restaurant of this planet according to the San Pellegrino 50 Best list, awarded with three Michelin stars on top of that. But during the time between the booking and our arrival, the list was updated and Mirazur was named number one. Nothing less! I was really looking forward.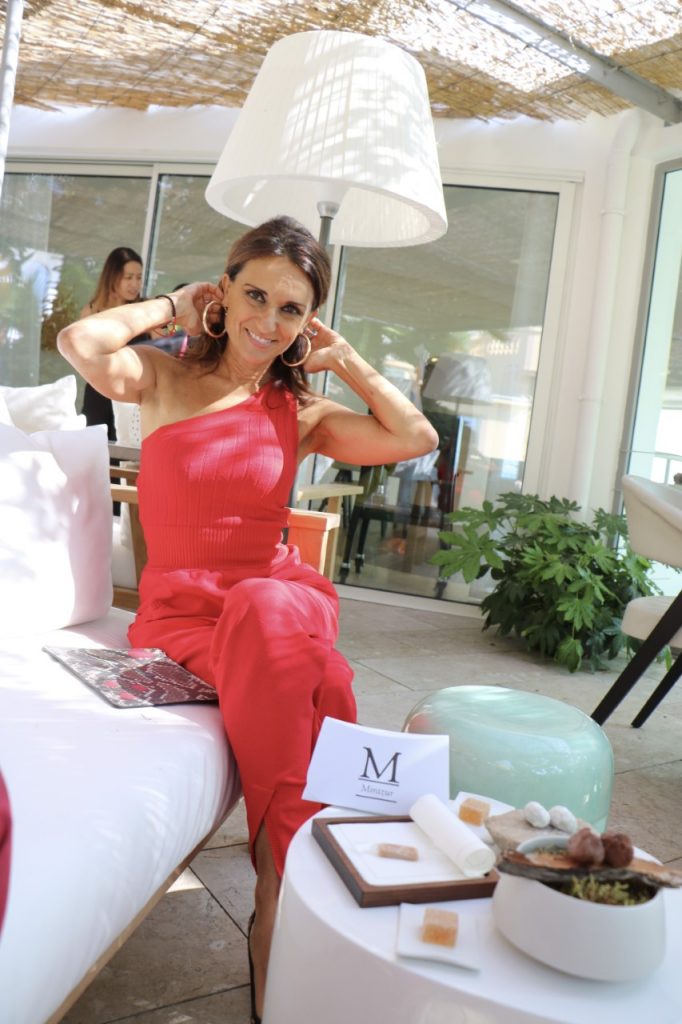 …Unless Something Stops You
But after driving for almost 6'000 km through Europe with our vintage bus, we arrived at Menton and had a problem. Only 2 km away from the restaurant, the bus broke down and my husband got burnt with its cooling liquid. We called Mirazur to ask if they could keep the table for us. They said they would wait for three hours. We managed to manoeuvre off the street, call the tow truck, get some ointment for the burnt skin, wait for the truck, help to lift the bus, go to the garage, get all the luggage out, started to look for a replacement car and….three hours were gone.
A very friendly lady called from Mirazur  to check what was happening. I told her we were late,  sweaty, stressed, we had a language problem, we had a bus problem, we had a health problem, we had a rental car problem. She said she would be delighted to have us at the restaurant anyway, to enjoy a beautiful meal and a relaxing view.
That's what I call good service!
Mirazur – The Best Meal in the World
Finally we made it.
My first impression was the view – I had seen the pictures, but reality was better. There is no table from which you can't see the many shades of blue of Menton.
Then I was surprised that there wasn't a table cloth – the decor and China were gorgeous, but definitely not so formal.
Finally, food started to arrive. Bread was served with a poetry. It arrived in two versions: Italian for me , German for my husband. A fresh mix of melons was my favourite starter, many little hoers d'oeuvres followed, then two main courses of fish and meat which I absolutely adored, finally a mix of desserts and fruits. It's hard to describe flavours and I am no food blogger, so I will simply attach some impressions and hope they give you an idea of what is served at Mirazur.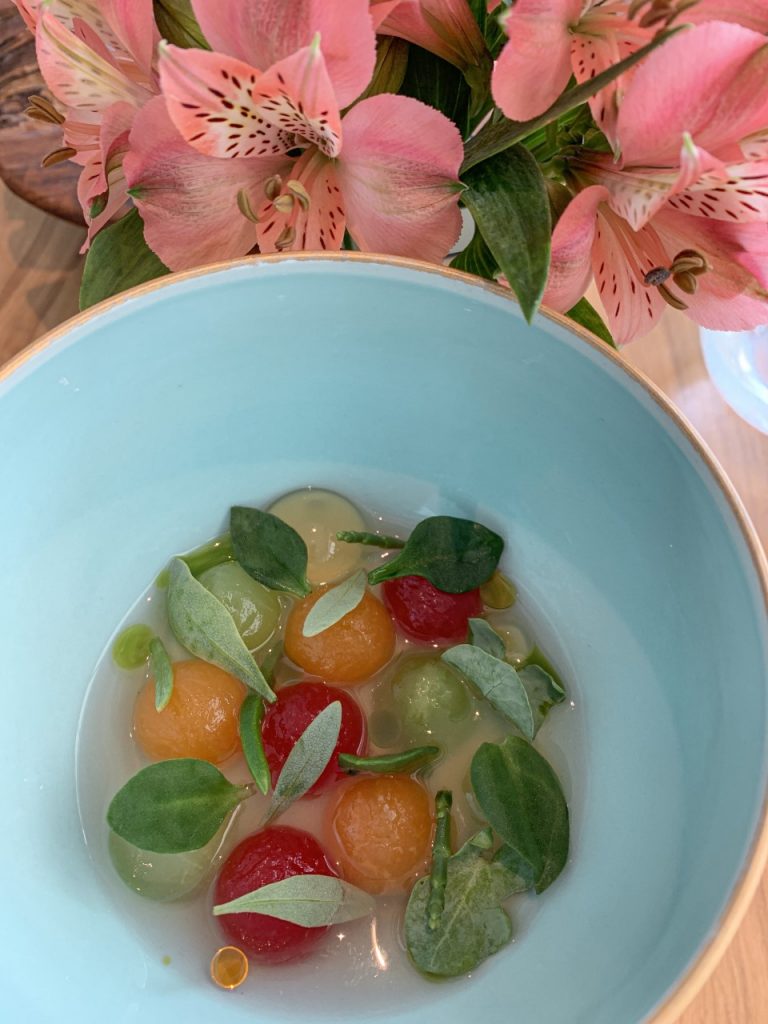 My Impression
I have enjoyed many excellent meals in my life and some – like the one in Da Vittorio – come really close to what I experienced in Mirazur. But somehow, I could really see why this particular restaurant has been awarded so much. It is a 360 degrees experience in taste and flavours, and also a small oasis that gives you a short holiday from the mad world.
Chef Mauro Colagreco is there of course, ready to listen to comments and giving you the impression you are the most important customer he ever received.
A great experience for all your senses and, if you are passionate about food, most definitely worth a trip!