August 21, 2019
|
Watches

,
The Perfect Finishing Touch to Every Autumn Outfit
Successorise
The smallest detail can make the biggest difference to any ensemble. When the outfit is classic linen, timeless cream colours and simple shapes, the showstopping effect is reached with the right accessory. In this case Geri is wearing her IWC Portofino Midsize Automatic 37, whose quintessential beauty doesn't fail to be noticed: wear it, and you'll see how many people will ask you to show it to you.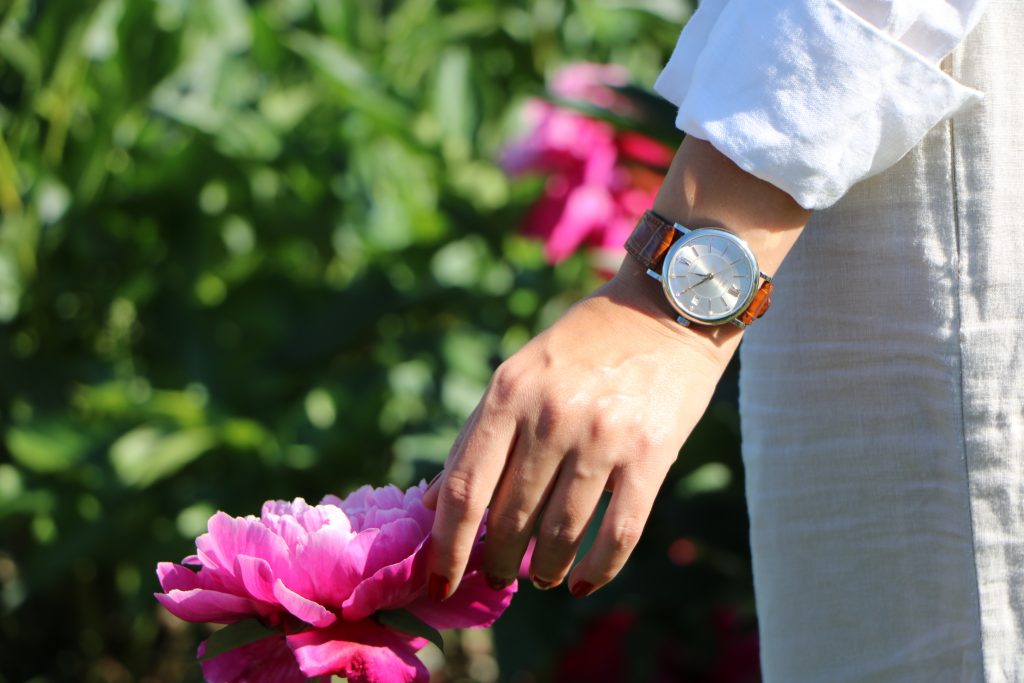 A Bolder Option
But while taking these pictures, Geri asked me to borrow my Da Vinci Automatic 36. The slightly bolder shape, colourful strap and stunning diamond bezel make it a veritable… prima donna! No wonder I love it so much. And it looked great with the flowery background, so we kept shooting it.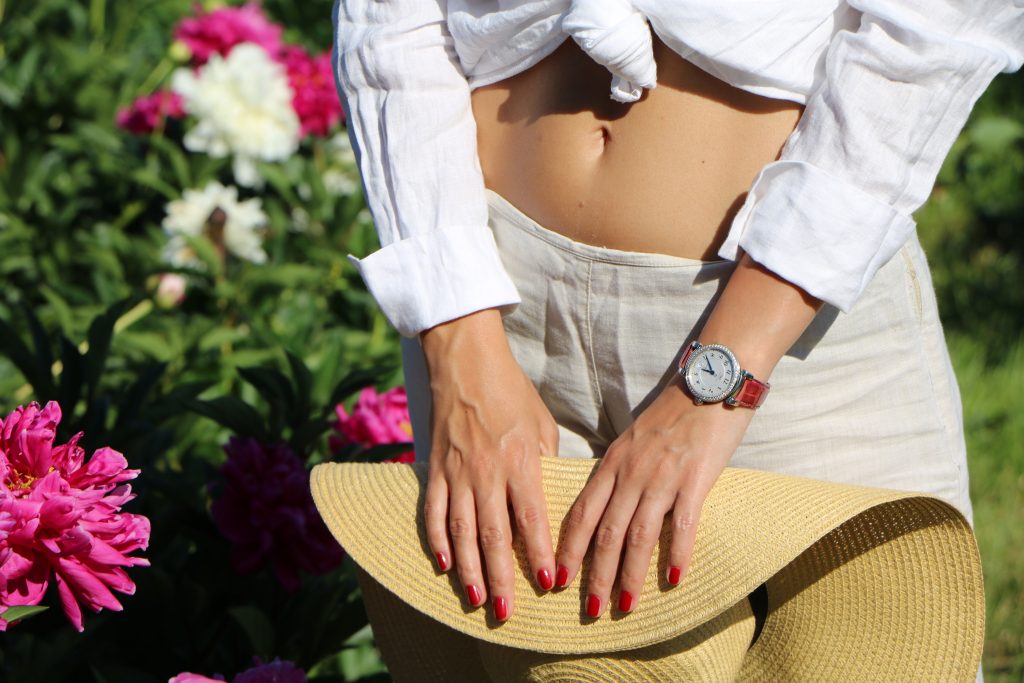 Which One is Best?
When I am asked if I prefer the Da Vinci or the Portofino, I always answer: both! and a Pilot too.
The unique range of IWC watches is so ample and versatile, that really anybody can find a suitable, perfect model. Or maybe, in the ideal case, have more than one, to suit different occasions.
I have watched countless Autumn trends, catwalks, street style outfits and new accessories. I can say with absolute certainty that the perfect touch for the upcoming season is a beautiful watch.