Acne: The skincare mistakes you could be making and how to fix them
Words: Catherine Hufton for Filabé
Chances are, we'll all be affected by acne at some point in our lives. Whether during our teenage years or later in adulthood, blemish-prone skin is a common skin concern characterised by inflammation, whiteheads, blackheads, spots and oily skin. And, while its severity varies from person to person, if you're currently in the midst of a breakout, you'll know the negative impact it can have on your mood and self-confidence.
So, what's the best way of taking back control? From your skincare routine, to the hormonal causes you need to be aware of, here's a simple guide to understanding and reducing the appearance of acne with top tips from skin experts.
What causes acne?
From the arrival of puberty and periods, to pregnancy and menopause, women's bodies are heavily governed by hormones throughout their lives. During these life stages, oestrogen and progesterone rise and fall which leads to levels of male hormones such as testosterone to increase. "Acne is most often caused by high levels of circulating testosterone which stimulates hair follicles to release sebum onto the skin's surface," explains Emma Coleman, a Dermatology and Aesthetic RGN. "The appearance of acne can herald the start of puberty and often presents as comedones around the T-Zone of the face. This is due to elevated sex hormones (androgens) in this life phase."
"A woman may also experience Acne Vulgaris during her first and second trimester of pregnancy due to raised progesterone levels which help to prepare the uterus for supporting a growing baby, but also increases sebum production," continues Emma. "Then at the menopause stage of life, women's circulating levels of oestrogen plummet due to a reduction in oestrogen receptors and in some cases, circulating testosterone peaks which may cause pimples to occur on the chin area.  Other acne flare-up triggers include family history, air humidity, insulin resistance and polycystic ovary syndrome, certain cosmetics, impaired immunity and diet."
So if you have hormonal acne and your normal skincare regime doesn't seem to be helping, what next? It may be time to go back to basics. Here's five simple mistakes you could be making and how to fix them.
Mistake 1. You buy skincare without understanding the ingredients
If you usually buy your skincare based on the packaging or glossy advertising, it may be time to rethink your approach. Active ingredients are essential in the fight against acne as they help the skin to perform essential rejuvenation and repair work. That's why it's vital that you get to know the main ingredients suited to your skin type so you can buy products that will actually improve things – rather than make it feel nice in the short term.
Where to start? Active ingredients such as tea extract are very effective in improving the appearance of acne as they have powerful antioxidant properties and can help to soothe and promote skin cell protection.  Additionally, Butterfly Blossom – an extract from the root of the Astragalus Membraneaceus plant – is anti-allergy, anti-inflammatory and anti-bacterial so ideal for treating blemish-prone complexions.
"Glycerine is another important ingredient as it retains moisture and helps to hydrate the skin, " explains Markus Lehmann, the CEO of Filabé. "Additionally, Lecithin is one of the base ingredients for the tiny walls of your skin cells and it has the capacity to soften the skin – so it acts as an additional penetration enhancer". Markus stresses however that the way these ingredients are delivered to the skin is just as important as the ingredients themselves. "While Filabé uses the same active ingredients as many creams, the way we deliver these ingredients to the skin with a tissue is much more sophisticated," he says. Read more on the technology behind Filabé here.
Mistake 2. You're applying too many fat-based creams and cleansers
According to Markus, many skin concerns including acne are exacerbated by fat-based cosmetics that stop the skin from carrying out its own natural renewal processes.
"Fat is something your skin fabricates itself constantly to protect itself from environmental aggressors," he explains. "Our skin adapts very quickly so if you start to apply a layer of fat to the skin each day with a cream, your skin will stop creating its own and very swiftly become dependent on it. It's an easy way of making your skin imbalanced."
In addition to creamy moisturisers, Markus says that harsh cleansers can further strip the skin of essential oils. "When it comes to cleansing, many products are alcohol or oil and fat based liquids – all of which dry out your skin. They also bombard the skin with additives that it doesn't need while inhibiting it from building up a natural layer to protect itself. This is actually the opposite of what Filabé does. Filabé cleanses the skin without chemicals which means no fat or alcohol – it mechanically cleanses the skin with a tissue and nourishes it with only active ingredients that your skin can work with. This helps it to feel smoother and more moisturised."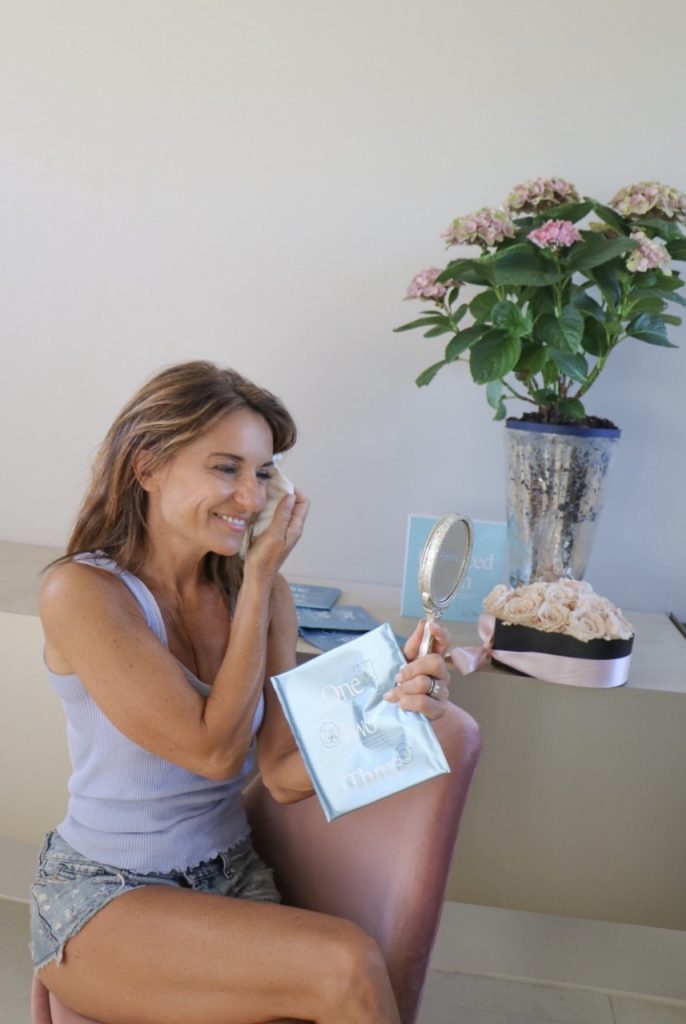 Mistake 3. You don't protect your face with sunscreen
No matter your skin concern, broad-spectrum sunscreen should always be the final step in your skincare routine. This is because UV rays emitted by the sun are present all year round and can cause deep structural damage to the skin. This can affect everything from accelerated ageing, to collagen production, and dehydration while stopping the skin from defending itself adequately from environmental aggressors. If you're worried about adding extra oil to your face, look for non-comodegenic, oil-free formulas with matte finishes that feel light on the skin.
Mistake 4. You don't give new treatments and lifestyle changes time to show results
Once you start a new treatment or skincare routine, it may take up to two months to show results but stick with it. Why not try taking progress shots from week to week as smaller changes are often easier to spot this way? You can also help to boost your results by exercising regularly and eating a healthy, balanced diet full of fresh fruit, vegetables, lean protein and of course, plenty of water. This will help to boost your immune system and put you in a more positive mindset.
Mistake 5: You don't cleanse your skin before bed
The night-time is when the skin is at its busiest and carries out its most vital renewal and repair work. This is why it's so important to thoroughly cleanse your skin before bed to ensure all makeup is removed and the pores are left clear and uncongested. Any active ingredients you apply to the skin at night will also have adequate time to be put to good use and help in the skin's natural healing and defence processes.
CTA: For more helpful skincare tips and advice, head to: https://www.filabe.ch/en/