November 1, 2019
|
Cinema

,

Events

,
My Dog Stupid, the Zurich Premiere
Careful – You might Identify
A villa on the beach, a sensual mother of four (played by Charlotte Gainsbourg), a horny dog named Stupid, a hilarious and melancholic middle age writer (played by Yvan Attal, who is Charlotte's husband both in the movie and in real life): these are the main characters of the first film produced by Georges Kern, called My Dog Stupid.
If you want to have a laugh, get emotional, shed a tear, and finally enjoy a happy end, this might be the film for you. It's difficult not to identify with the failed writer who's stuck in a mediocre relationship, feels unhappy about more or less everything in his life, is running out of money and dreams of being as sexually active as his newly found friend, a huge – and wonderfully alpha – Akita dog.
The movie was presented last night in Zurich by Kern himself, at the Ringier headquarters . The evening started with a VIP apéro with Gainsbourg and Attal, followed by a walk to the cinema, the screening, and a short interview with actors and producer.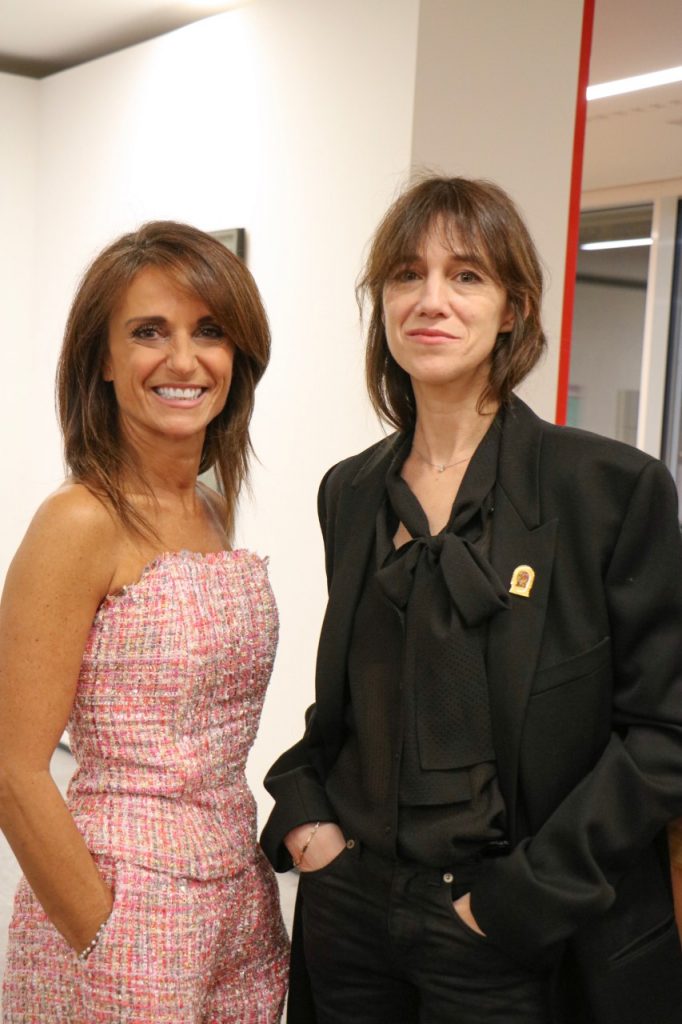 The Book
The novel My Dog Stupid was written by American writer John Fante and translated in France with the title Mon Chien Stupide,where it became hugely popular. Its rights belonged to Peter Falk, better known for his interpretation of Lieutenant Colombo. When Kern managed to buy them (which wasn't that straightforward) and started to develop the movie with Marc Forster, he realised it wouldn't be easy to finance an independent film in America.  He then decided to make it in France, where the audience was more than ready to see it. Kern is half French and very close to this culture, and the movie was finally shot in French, and directed by Yvan Attal.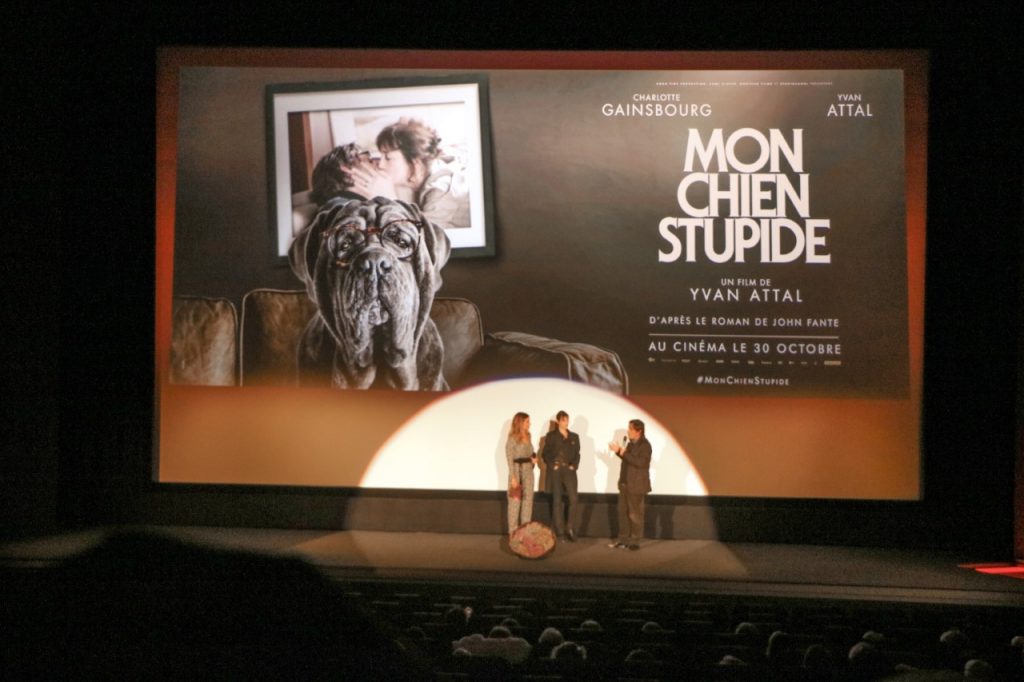 Fun Facts
The dog was played by 4 different dogs. Sometimes each of them refused to do what was supposed to do, and the crew had to wait for hours
Charlotte Gainsbourg said that she loves dogs, but not the Akita type. They stank – it was revolting. The whole crew couldn't stand them! She admitted in her Zurich interview
Georges Kern tried to imitate Alfred Hitchcock in his movie, and wanted to be featured in a short scene. In the final version, he gets seen a quarter of a second… from behind!
Kern said he was inspired to produce a movie while sitting on planes during his (many) business trips. Who the hell financed such a bad film? He wondered, more than once, while watching. That gave him the final motivation to start his own production
Yvan Attal/writer Henri Mohen has a "libido problem". These two words made the audience laugh every time the interviewer, actors or producer pronounced them, or better denied having such a thing. At the end of the evening, we all wondered if we had an un-confessed libido problem – whatever the case, we sure went home with a big smile