August 21, 2018
|
Events

,

Fitness

,

Lifestyle

,
Swiss Deluxe Hotels Golf Trophy 2018 – 10 Reasons to Love it
Wouldn't you love to spend a spectacular day in one of the best Golf courses in Switzerland, the Golf Club du Domaine Imperial, playing the Swiss Deluxe Hotels Golf Trophy in the middle of gorgeous nature, or simply watching the game?
I had the pleasure of being invited by Swiss Deluxe Hotels, the association that comprises 41 of the most renowned five-stars hotels in Switzerland.
The name already suggests it: excellence and beauty are ruling the game . It is a dream day, and feels like a full holiday.
I absolutely loved it, and here are 10 simple reasons why.
The Swiss Deluxe Hotels Golf Trophy is…
1. Top Located
This year the Trophy reached its fifth edition and was located in the Golf Club Domaine Impérial.
Ranked many times as the Best Swiss Golf Course, and constantly in the European top 50, this golf course is breathtaking.
Its unique geographic location on the banks of the Leman (halfway between Lausanne and Geneva), the extreme quality of its environment, a course signed by star architect Pete Dye and a clubhouse where the long passage of the Napoleon family has left its mark, explains the praise bestowed on it.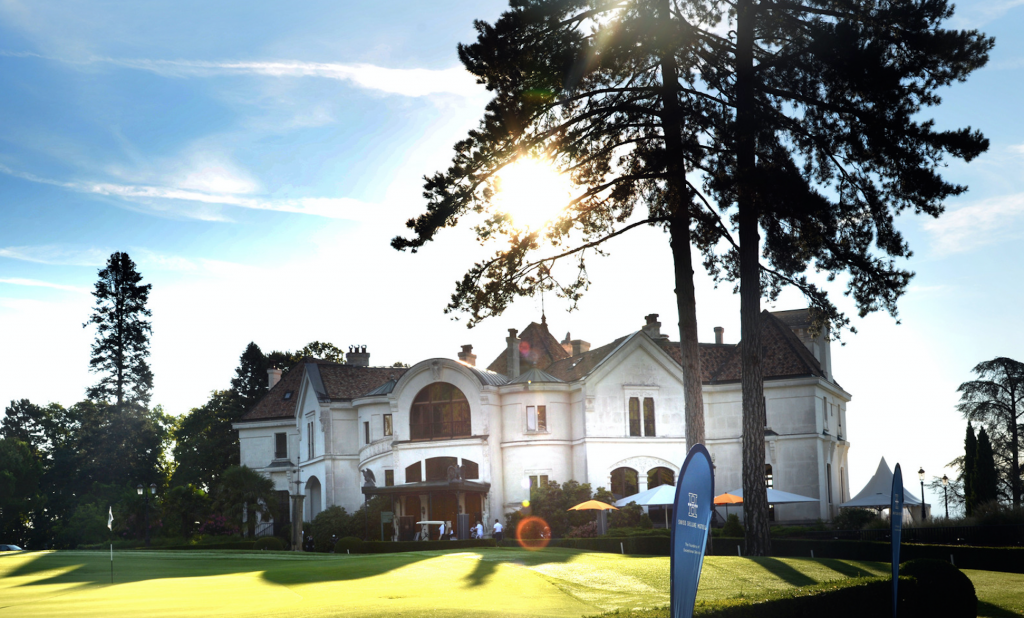 2. Stylish
I confess it: I loved the polo shirt with the Swiss Deluxe Hotels logo on it. I was so pleased when I was offered one, and delighted when I realised I could keep it. Never let a good fashion item go.
3. Competitive
I have seen some players trying to keep their aplomb, but fact is: they all want to play well, and one sees their motivation! Quite interesting to follow all the action.
And the winner is….
Best Team: Bruno Jufer, Serge Pellaz, Frédérique Jufer, Bernadette Wyssmann.
Nearest to the Pin Men #12: Lars Wagner
Nearest to the Pin Women#12: Caroline Forte
Longest Drive Men #17: Jörg Krebs
Longest Drive Women #17: Jannick Grin
4. Chic
Let's face it: we all like to be surrounded by interesting, successful people. In a typical Swiss fashion, the Swiss Deluxe Hotel Golf Trophy is understated and quiet, but will make you spend a day with some of the best known personalities in Switzerland. Here I am with Nadine Fau, CEO of Moët Hennessy – what an exclusive way to toast and celebrate!
5. Female
Backstage, the Swiss Deluxe Hotels Golf Trophy is a real example of girls power. The organisation, marketing, image making, and care for every single detail was all in the hands of women. A selection of female guests also made my day more lively – I was told off a couple of times because I was chatting too loud!
6. Photogenic
If you want to post something cool on Instagram, this is picture paradise. Dreamy landscapes, beautiful people and some cool action make the perfect background for great photos.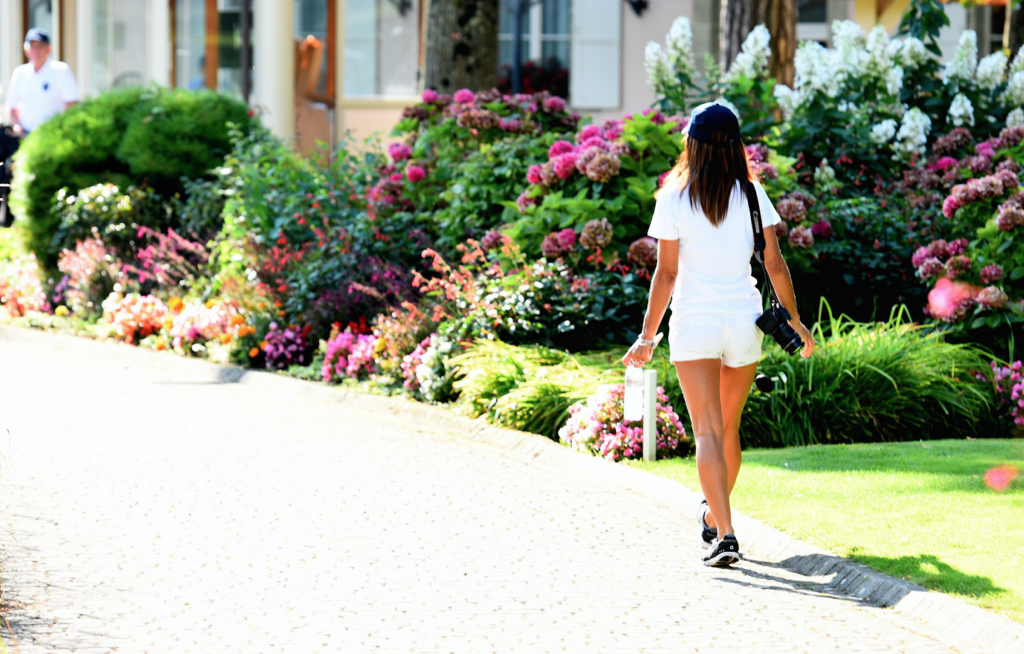 7. Natural
The Golf Club infrastructure and installations might be top notch, but you know what's the best way to experience it?  A sweet meeting in the peaceful green, a fox! She stopped quietly, looked, then went away.
8. Gourmet
The food? Of top quality, and at every corner. On the shuttle to the course, I asked my fellow travellers if there was some water available. What a question… When I arrived, I realised I was really worrying with no reason. Healthy, delicious snacks and drinks were offered all day long.
9. Friendly
Golfing means networking, and the day didn't disappoint me. I went back home with new business cards, Whatsapp messages and social media connections. This might be my favorite reason of them all!
10. Fun
Photographers in Ninja pose, loud chatting, some good laughs and even a sprinkle of gossips: the recipe for some good fun. Thank you Swiss Deluxe Hotels for the wonderful organisation and…I'm curious to know where the trophy will be next year!
About Swiss Deluxe Hotels
The association of Swiss Deluxe Hotels (SDH) was founded in 1934 and comprises 41 of the most renowned five-star hotels in Switzerland including The Dolder Grand and the Baur au Lac in Zurich, the Victoria-Jungfrau Grand Hotel & Spa in Interlaken, the Gstaad Palace and Beau-Rivage in Geneva, Badrutt's Palace Hotel and Suvretta House in St. Moritz and the Castello del Sole in Ascona. They are all synonymous with the Swiss luxury hotel industry and have helped to build its reputation over almost two centuries. With a total of 4,600 rooms and suites and around 9,400 beds, the group accounts for over 40% of the five-star capacity in Switzerland. SDH is thus the most important association in this sector and has for many decades played the leading role in the Swiss luxury hotel industry. The name "Swiss Deluxe Hotels" denotes exclusive quality and the highest standards. The personal service is unique: more than 5,500 employees ensure the well-being of a clientele also accustomed to luxury when it comes to service. The group records a total of around 847,000 guest nights per year. In 2015, annual sales amounted to about CHF 1.42 billion.