December 5, 2020
|
Art

,

Beatrice's Top 10

,
The 15 Most Popular Questions About Art
From the absolute record sale ever in art, to why did Warhol paint Campbell Soup… what is the answer? Here is our collection of the most popular art questions.
1. WHAT IS THE MOST EXPENSIVE WORK OF ART?
Some paintings stay in Museums and are therefore considered priceless. Of those auctioned and sold, the most expensive one is Salvator Mundi by Leonardo da Vinci,  paid $450.3 million (cover photo).
From Wikipedia:
15 November 2017 by Christie's in New York to Prince Badr bin Abdullah bin Mohammed bin Farhan Al Saud,who was acting on behalf of Abu Dhabi's Department of Culture and Tourism, for $450.3 million, setting a new record for most expensive painting ever sold at public auction.In late 2017, reports stated that the painting would be put on display at the Louvre Abu Dhabi, but the scheduled September 2018 unveiling was canceled without explanation, and the current location and status of the painting is unknown.
Here is the top ten:
1.Salvator Mundi, Leonardo da Vinci, $450 million (but recently is has been claimed it could be a fake)
2. Interchange, Willem de Kooning, $300 million
3. The Card Players, Paul Cézanne, $250 million+
4. Nafea Faa Ipoipo, (When Will You marry?), Paul Gauguin, $300 million
5. N 17A, Jackson Pollock, $200 million
6. Wasserschlangen II, Gustav Klimt, $183.8 million
7. No.6 (Violet, Green and Red), Mark Rothko, $186 million (EUR 140)
8. Pendant Portraits of Maertens Soolmans and Oopjen Coppit, Rembrandt, $180 million (EUR  160 million)
9. Women of Algiers (Version O), Pablo Picasso, $179 million (£115m)
10. Nu Couché, Amedeo Modigliani, $ 170.4 million
2. WHY IS MONA LISA SO FAMOUS?
Mona Lisa went viral in 1911 when the painting was stolen from the Louvre in Paris. Until that point, it was "just another painting" by one of the many Renaissance masters. But with the paintings disappearance for two years, she became famous world-wide. People sent flowers to the museum. Poems and songs were written about her.
That being said, a lot of people really are drawn to that enigmatic smile, since it's such a unique expression, even today, so The Mona Lisa popularity is due to different reasons.
Portraits have historically served several purposes, and the Mona Lisa never really fully fit into any of them. Because it's not a clearly defined, easily explainable work of art, people keep coming back to it. We want answers, and simply put, it bugs us that we don't have them, so we keep looking for them.
3. WHY CAN ART BE SO EXPENSIVE?
Top prices and deals happen for a combination of many factors:
How popular the author is
How popular the piece of art is
How good the quality of the artwork is (every artists has phases – the art made during the best moment of his/her career usually fetches the highest prices)
How good its state is (even if old or ancient, an expensive piece has to be in a good state)
Preceding ownership (how famous or popular its preceding owner is)
Rarity
Authenticity
Marketing
Fashion
Freshness (meaning it was not much on offer on the market)
Economic situation in period of purchase
4. HOW MANY PIECES OF ARTS ARE PRODUCED BY ARTISTS IN A LIFETIME?
French painter Claude Monet painted 1983 paintings. Paul Cézanne 954, Henri Rosseau 261, Edvard Munch 1789, René Magritte 1094, Paula Modersohn-Becker 734, Wassily Kandisky 1177, Joan Mirò 2078 and Georgia O'Keeffe 821.
Paul Klee produced in his lifetime 733 paintings, 4877 drawings, 3197 paperworks, 54 etchings, 38 lithographies , 3 woodworks, 16 sculpture. Altogether a whopping number of 8918 works.
The number of works greatly changes and depends on many factors: life situation, work, time, availability of materials, etc. Often we also don't have all the works produced by an artist, so we often don't know what they really produced.
5. CAN A GOOD FAKE BE ART TOO?
Art forgery is the creating and selling of works of art which are falsely credited to other, usually more famous, artists. An art forger must be at least somewhat proficient in the type of art he is trying to imitate, but his work is is nonetheless a fake. Art forgery can be extremely lucrative. As long as a seller doesn't claim that a forgery is an original, making and selling copies is obviously allowed.
Switzerland's Fine Art Expert Institute (FAEI) has a solemn warning for collectors across the art market: buyer beware. According to a report by the AFP, the Geneva-based FAEI's chief Yann Walther claims that estimates of 50 percent of art circulating on the market being forged or misattributed are likely on the conservative end of the spectrum.
Not all artworks that look made by a certain artist are made by him either. For example, Rembrandt made for sure 320 pieces – the rest have been ascribed to students, co-workers and to later painters imitating his style and learning the profession.
6. WHICH COLOURS ARE USED MOST IN ART?
White is used very often as background (it's also the basic color of paper and canvas)
Black is also used as background, to create contrast with white, for declination, and in grey tones.
Yellow is used a lot because it's often necessary for mixing with other colors.
Red, being very strong, is used much less than yellow.
Blue it's used much less than the preceding colors. However, it is often mixed with white, black, yellow and red.
7. IS GRAFFITI ART?
Graffiti has been accused of vandalism, illegality, incoherence, and nonstandard presentation.
However, its relationship with art is quite complicated.
In 2008 a group of London graffiti artists were jailed, and by contrast, just down the road, the riverside facade of Tate Modern had been covered in giant murals by six urban artists with international reputations.
Bansky's record sales of his paintings also testify the popularity of this type of art. At the same time, though, he's object of criticism too.
There is no definitive answer to this question – is graffiti art? The choice is yours.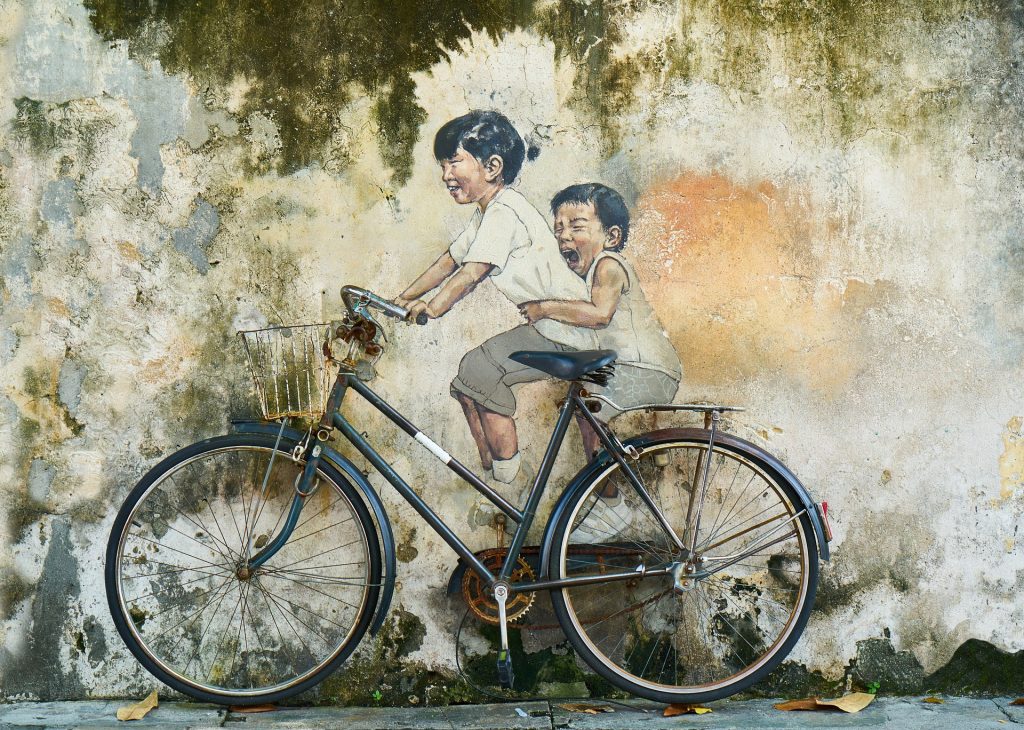 8. CAN ANYBODY BE AN ARTIST?
There is no need for a license to be an artist, so anybody can call him/herself so.
For a person to be recognised and accepted by other people as an artist, though, is another matter.
In the past becoming an artist was more complicated.
Under careful tutelage, the apprentice would survey the work of the master and develop a style. Students would stay apprentices until the
master deemed them capable enough to work on their own. During their studies apprentices had little room to interject personal ideas
because they weren't learning ideas, they were learning skills.
As times changed, skills were no longer needed to be an artist.
9. IS EVERYTHING MADE BY FAMOUS ARTISTS AUTOMATICALLY ART?
Nothing is automatically art.
Often artists are unhappy with their results. On the other hand, it's not only them deciding what is art and what isn't. Their work needs to be exposed to the art environment and/or to the public to be rated and recognised. When an artist becomes famous, normally everything he or she produces gets a faster and easier approval.
10. WHY ARE THE MOST FAMOUS ARTISTS MALE?
The Guerrilla Girls, and New York-originated group of feminist, female artists devoted to fighting sexism and racism within the art world, ask themselves this question too.
Like in many other fields, women were long kept out of the art decision making and were almost exclusively used as models.
The only artistic field where women earn as much as men, right now, is music business. Art is still behind.
Artists, gallerists, art professors, collectors, critics, museum directors used to be mostly male. Luckily this trend has started to change, but not enough yet.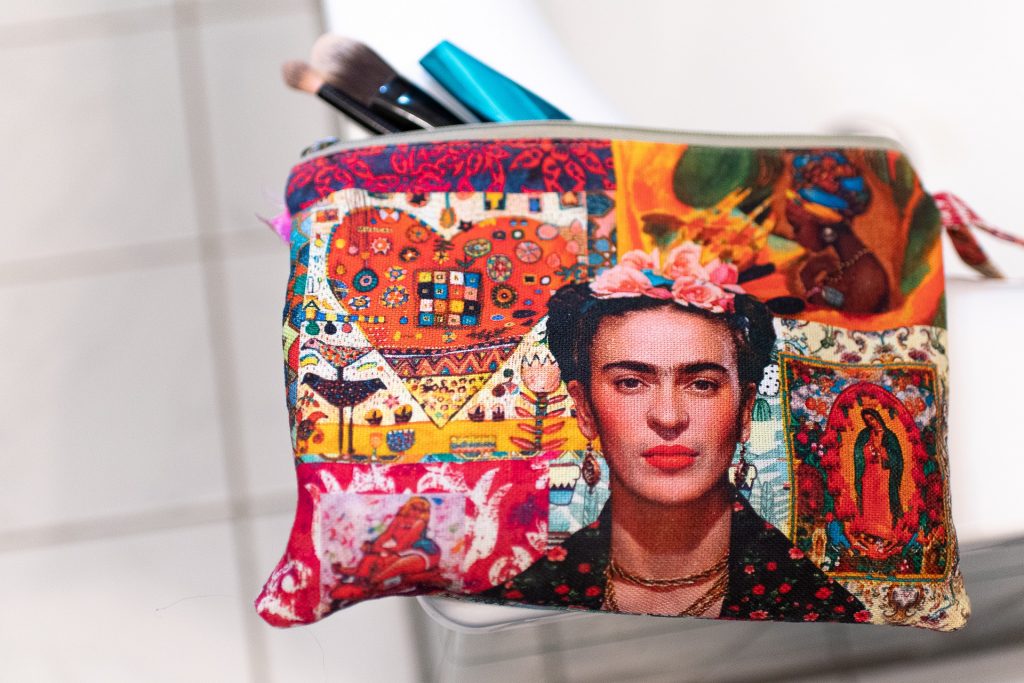 11. WHAT IS THE MOST SPECTACULAR ART THEFT IN THE WORLD?
Perhaps the most famous case of art theft occurred on August 21, 1911, when the Mona Lisa was stolen from the Louvre by employee Vincenzo Peruggia, who was caught after two years.
In 1994, Edvard Munch's The Scream was stolen from the National Gallery in Oslo, Norway, and held for ransom. It was recovered later in the year.
These robbery greatly contributed to the paintings' popularity.
12. DID ANDY WARHOL LIKE TOMATO SOUP?
Reflecting on his career, Andy Warhol claimed that the Campbell's Soup Can was his favourite work and that
I should have just done the Campbell's Soups and kept on doing them … because everybody only does one painting anyway.
Why Campbell's soup? Warhol explained, "I used to drink it. I used to have the same lunch every day, for twenty years."
13. ARE THERE PIECES OF ART WHOSE AUTHOR IS UNKNOWN?
Yes, there are countless artworks whose author is unknown. Medieval artists were largely anonymous. We would not hesitate to call them artists, but they were stilled considered craftsmen . As with ancient/classical art, the stamp of the individual artist was seen to be lesser or unimportant. The stamp of the Guild was all – it testified to the training of the person who made it.
During the Renaissance a new idea developed: a great artist is also a great person. Also, the 15th century art is intimately related to wealth. Ask most people to name an artist, and they will give you a name from the Renaissance. From then on, artists started to become popular.
14. CAN ARTISTS LIVE FROM THEIR WORK, OR DO THEY ALL NEED A SECOND JOB?
Only a minority of artists can live thanks to their art only.
It was like this in the past (when artists worked for a church, a city, a rich family) and it is the same now. Many artists are supported by families, scholarships, foundations. Only a part of their income comes from the sale of their work.
15. WHAT WOULD LIFE BE WITHOUT ART?
There is no clear answer to this question, but quoting again Hatje Kantz we can use the following examples:
There would be noise and tones – but no music
There would be letter and words, but no stories, recollections or novels
There would be pictures but no movie
There would be colors, dots and lines, but no drawing or figures
There would be shapes and materials, but no sculptures
There wouldn't be a way to express human ideas, emotions, imagination, memories and thoughts. We wouldn't know how the past looked like.
Whatever is difficult to find in life …is possible in the arts