November 26, 2017
|
Travel, Environment

,

Lugano

,

Travel

,
Villa Principe Leopoldo – Best Hotel in Lugano
More Blue Than You Have Ever Seen
When we were invited to the launch of the new Regalo App – the place to find and give everything for free – by its co-founder Federico Parli, we knew we would stay in the best hotel in Lugano. The whole Regalo team is from Ticino (the Italian part of Switzerland) and knows the area very well, and they wanted to start business with a "wow" effect.
When I arrived, I went towards reception. But instead of checking in, I left my luggage in the middle of the entrance and rushed to the terrace: I was speechless. Rarely I had seen such a peaceful view. I sat on a chair and imagined this was my personal house. If you enter a hotel and immediately fantasise about living there, it means the atmosphere is pretty welcoming!
Romantic
Villa Principe Leopoldo is perfect to celebrate love. For a romantic escape, a spa weekend alone or with your partner, or even for a marriage, this place exudes romanticism. Breakfast is elegant but friendly, healthy and Italian-inspired. The rooms, suites, pool and spa are calm and immaculately decorated. The incredible nature and the serene, lively ambiance also make it a good setting for a girlie weekend – like in our case.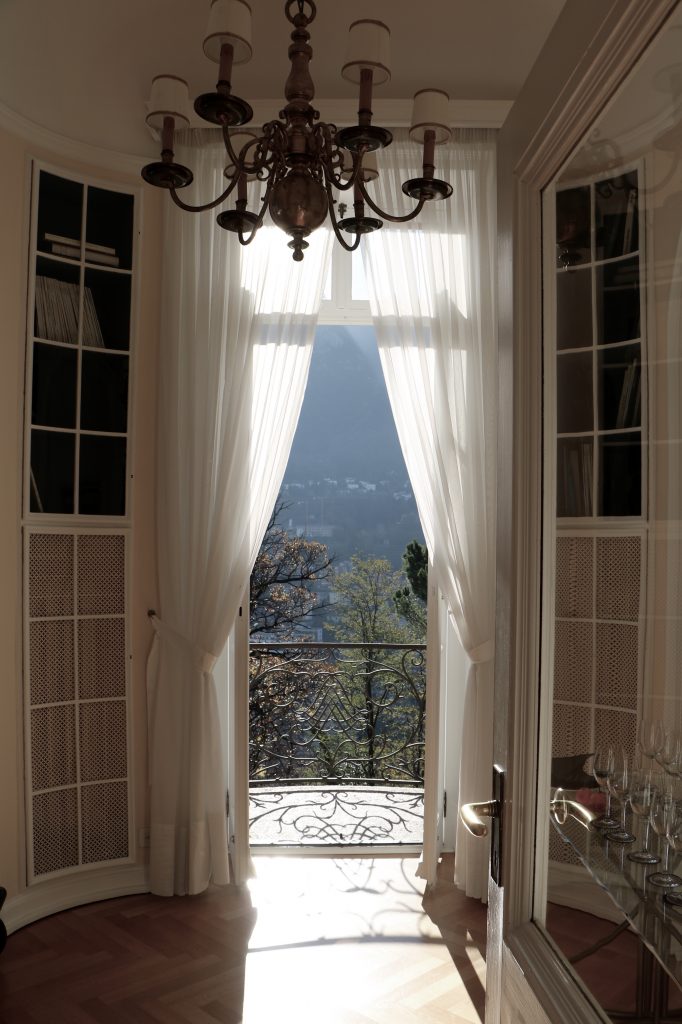 …With a Kick!
The hotel has just celebrated its 30th year's anniversary with a big party inspired by The Great Gatsby (the villa was built in the 30's, so the setting was perfectly matching the story).
The architecture is very classic, but also ideal  for contemporary events like the launch of Regalo – a startup looking at the future.
Barbara Gibellini, General Manager of Villa Principe Leopoldo, was ready to answer questions, interested in the (a bit noisy to say the truth!) bloggers work, and available for helping us or to explain about the hotel. I felt that old and new mixed effortlessly during the whole weekend; and that we were enjoying the best of both worlds.
The only thing I missed? A massage. We didn't book and it was full up – and I have heard that it is outstanding. Maybe I need to go again to check it out, who knows? In that case…Villa Leopoldo, thank you for having us, and hopefully see you soon!