September 9, 2018
|
Beauty

,
F1 Paddock Club Spa and Style Bar – Powered By La Biosthétique
90 Million Views
With 90 million spectators watching the Monza Gran Prix last weekend, The Formula 1 races are one of the top events in sport and the media world. Speed, adrenaline, state-of-the-art technology and glamour make it a "wow" experience.
Spa and Style Bar – Powered by La Biosthétique
Where is the best place to watch the race, for the rich and famous? The Paddock Club, of course. Right on top of the pit lane, this exclusive place is the perfect spot for people watching too: pilots, managers, celebrities, models, elegant ladies…a really interesting crowd that enjoys following the action. The Paddock Club is noisy, lively, energetic. A relaxing break to detach for a moment and get pampered is much needed. That's why La Biosthétique decided to partner with the F1 Paddock Club and create an oasis of calm and well-being right on top of the action.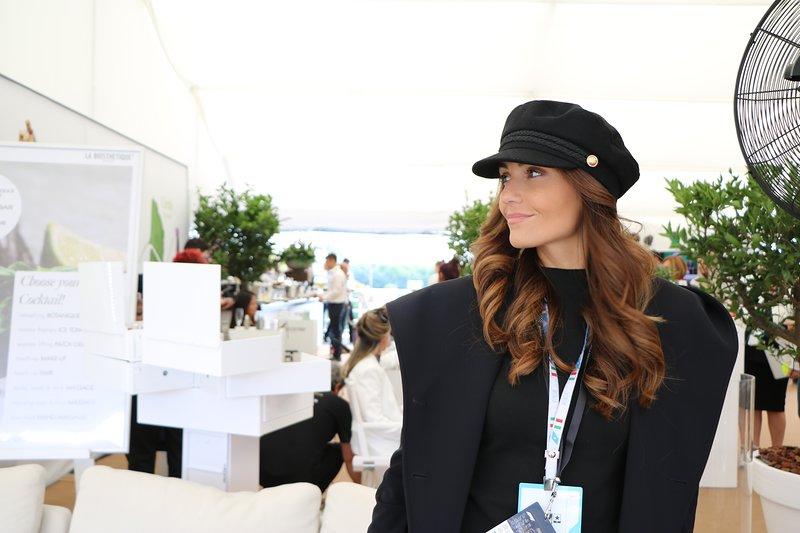 Pole Position
Geri and I were invited to the launch of  the exclusive Spa. We had never been at the Paddock Club and were very curious.We entered and were almost overwhelmed. The beautiful lounge was right on top of the team garages too! We could see…everything and everybody!
We were styled by the La Biosthétique team early in the morning, the only calm moment of the day. Massage, make up, style tips, hair…every detail was taken care of, as usual in the spirit of the culture of total beauty, the trademark concept of La Biosthétique. This follows a holistic approach, respect for the environment and a completely personalised consultancy – every person is indulged with every attention.
Then people started to queue up for a quick refreshing treatment, and it wasn't girls only…

Beauty Isn't for Girls Only
We talked sport and well-being with a lot of boys too! Men particularly loved to have a scalp massage, refreshing towels, or the La Biosthétique eye patches applied.
I met two ex pilots, David Coulthard and Felipe Massa, and they both told me how important physical and mental training were at the time of their competitions. Nowadays they still love to keep in shape and use some time for sport and well-being, so they welcomed the concept of being pampered during the hectic days of the F1.
And Fast Driving isn't for Boys Only!
Who said Formula 1 is only a man's sport? Tatiana Calderón is a test driver for the Alfa Romeo Sauber Formula 1 Team. She visited the Spa & Style bar and it was a honour. She is beautiful, sweet and inspiring – a real symbol of the woman today.
Best of the Best
I personally think the integration of a Spa and Style Bar inside the Paddock Club in Monza was a great idea and it was very well perceived by this exclusive target group. Hopefully clients will be able to enjoy this in other Paddock Clubs in the world, in the future.
If you want to do something really special, a ticket for the Paddock Club experience is one of the best presents I can think of. For cars lovers or simply to make a unique gift.
Many celebrities enjoyed visiting the Spa and have a beauty pit stop. Among them Liam Cunningham of Game of Thrones, who enjoyed a scalp and neck massage, and Federica Masolin, Sky presenter, who went back to interviewing pilots right after her refreshing break.
The common mission from La Biosthétique and the F1 Paddock Club was to offer exclusivity and excellence and this has been fulfilled at its best.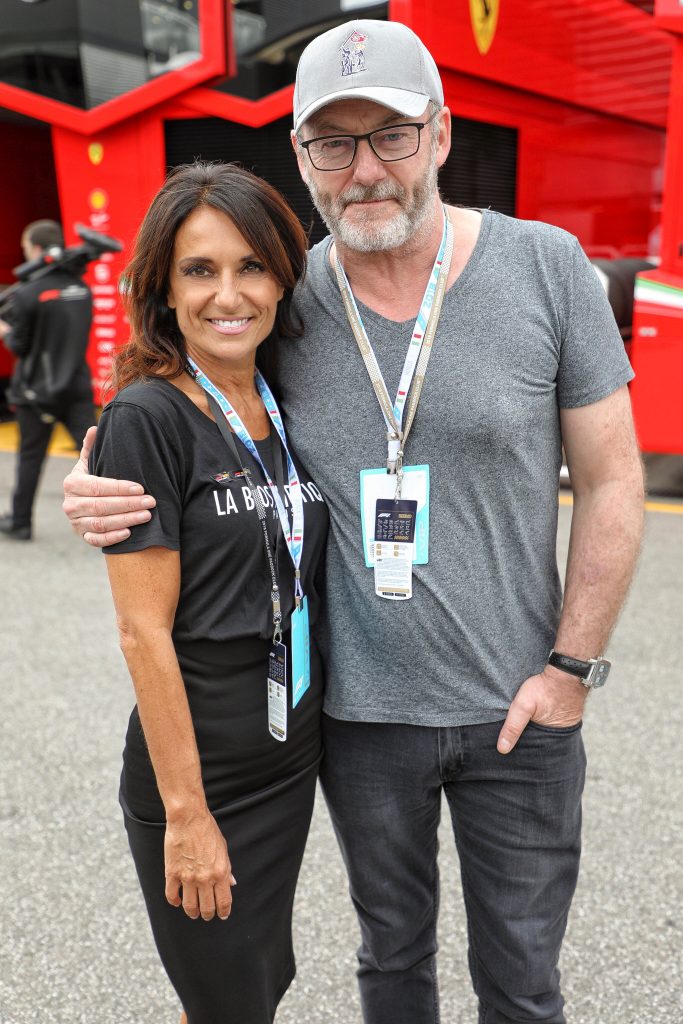 Kate Beavan, Director of Hospitality and Experiences Formula 1 ®
We chose La Biosthétique because it fits so well with the premium brand that is the F1 Paddock Club. They offer beauty treatments for both men & women and their Total Beauty Concept with services from head to toe convinced us that they are the right partner for our stylish Italian guests.
Project: Marion Ferg of Ferg & Friends.