June 30, 2021
|
Travel, Reykjavic

,
The Iceland Boom
Everybody Wants To See Iceland
Ten years ago, about 200'000 tourists a year visited Iceland. In 2019 they became two million. If you think that the total Icelandic population is about 250'000 people, you'll understand what an incredible surge in popularity the island is living, and what an impact it has.
In the last two weeks, right at the end of the pandemic (or at least at the beginning of traveling again) I visited Iceland with my husband and  did a road trip along its beautiful ring road.
We were tested right at the airport and told to quarantine (ie, not going to shops or restaurants or busy places) until we'd get the test result by sms. Some hours later we got it, and were allowed to go wherever we wanted. We haven't seen one face mask since (not even in supermarkets or restaurants), and it was bliss.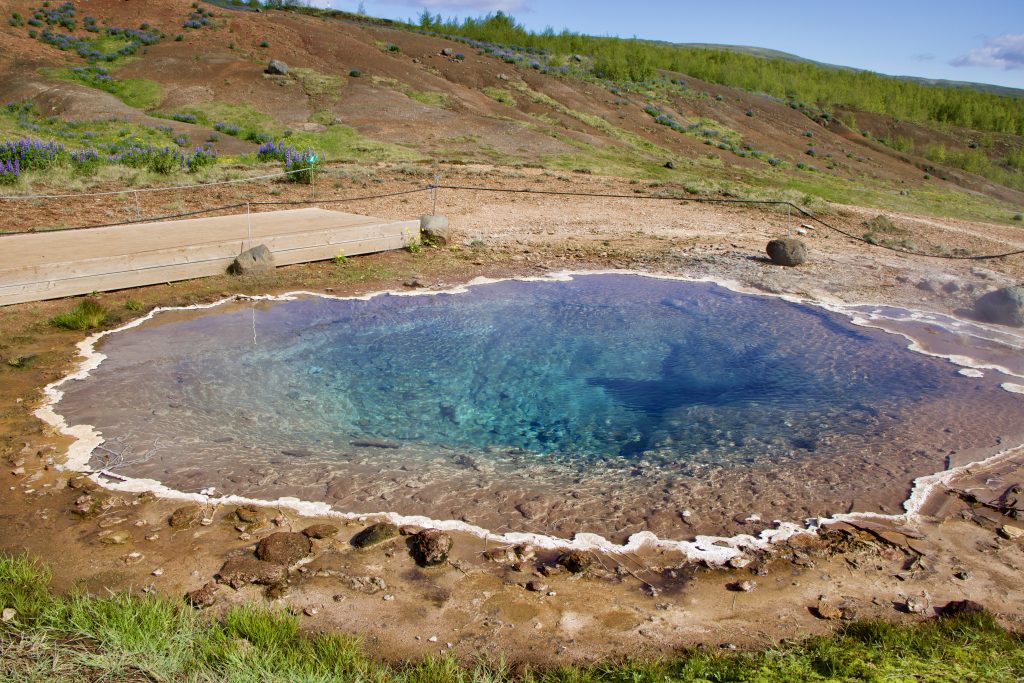 Fiery Nature
The Iceland boom isn't only a metaphor: the land of ice, fire, beautiful animals and wild nature is rich in powerful – almost explosive  – phenomena. Geysers, waterfalls, boiling water, icebergs: we found all of this by simply driving around the country, often with a "danger" sign to warn us that water was really hot (about 100 degrees Celsius…good enough to boil spaghetti!), or really cold (in the Diamond Lagoon, where the pretty beach might tempt you for a dive (or to jump from one iceberg to the other), but in the icy water you wouldn't survive more than a few minutes.
Furthermore, June is the month of 22 hours of light a day. Hard to sleep when a glorious sun is peeping through the windows, and so energising!
Whales
We went whale watching in Husavic and learnt that the continuous light, together with the nutrients coming from the rivers, makes the water and marine environment perfect for whales to fatten up before migration. In Summer, whales spend 80% of their time eating, to prepare for warmer waters, much poorer for nutrition. Basically, whales eat six months of the year, and starve for the other six.
We were also shown their teeth, which is what my grandmother used to sew in corsets of bridal dresses. I had been so curious to see that in reality! Finally, we went on a boat and got lucky, and saw two whales coming to surface many times. An incredible emotion. They were very peaceful and I loved the sound they emitted, a kind of deep breath I had never heard before.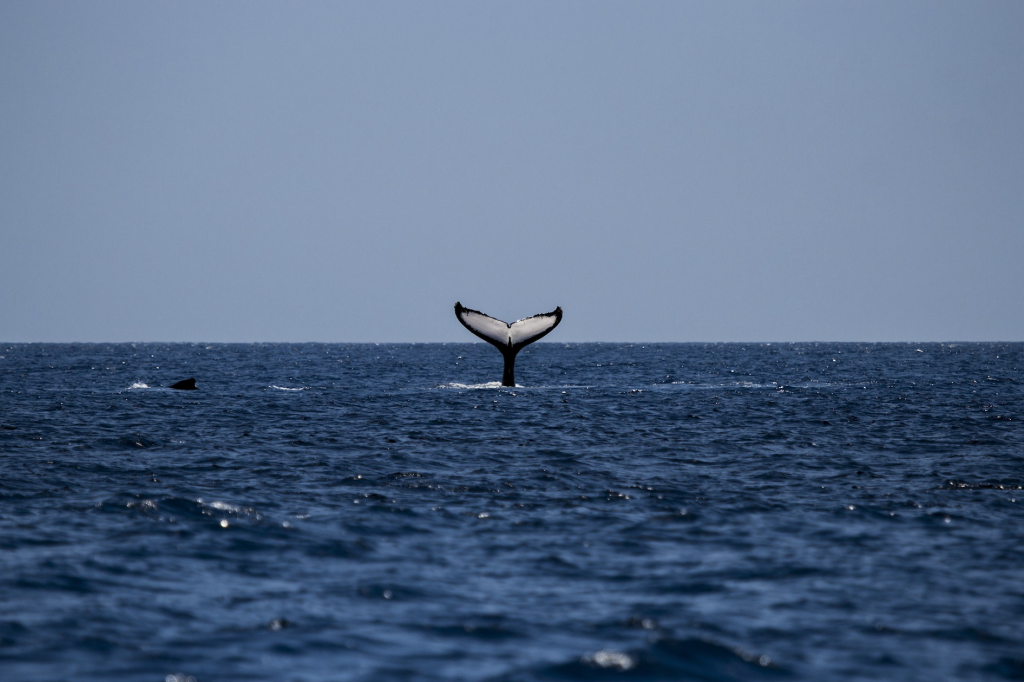 Active Volcano
There are about 130 volcanoes in Iceland, and 30 of them are active. We saw the one near Reykjavic,  Fagradalsfjall, in a cold and windy day. The amount of heat generated by the eruption is impressive. The lava was partly solidified at the bottom, but still scattered with fire. The dancing flames on top were mesmerising.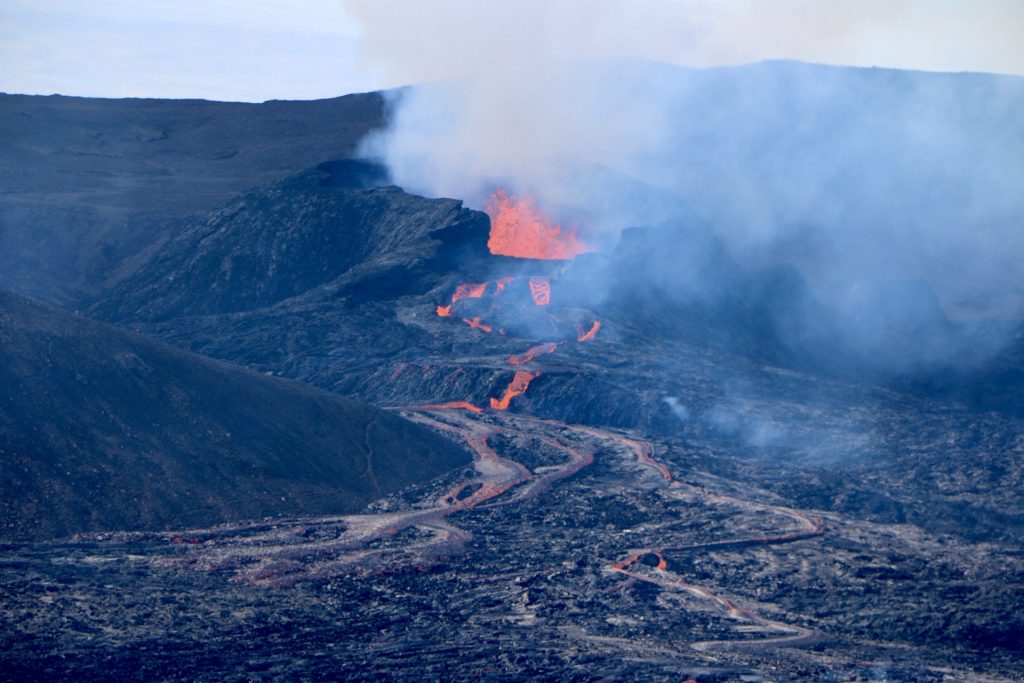 Geysers and Rainfalls
Water also comes in many spectacular forms, in Iceland. It sculpts canyons (the most famous is the black basalt one, Stuðlagil), splashes you on countless waterfalls (Seljalandsfoss, the one you can walk behind, is perhaps the most iconic), surprises you with its power, heat and smell in Geyser (where a geyser erupts every five minutes), and fascinates you in the most exotic form: icebergs! Kajaking in Diamond Beach, among the impressive white and blue floating ice, is a dream experience.
Glacier Hike
There are many popular hikes in Iceland, and I did an ultra marathon in one of them, the Laugavegur Trail, some years ago. This time we went to the biggest glacier in Europe, Vatnajökull. I had never hiked on crampons and loved it. The ice in the glacier is much thicker, heavier and more compressed than the ice we have in our freezers (and that contains much more air), and its enormous weight keeps the sleeping volcano underneath from waking up. No need to say: global warming and the receding ice are a threat to this balance and might have terrible consequences.
Romantic Cabins
Something I really loved and felt was relatively new, was the big offer of tiny houses or romantic cabins overlooking the nature. Design can be modern or traditional, interior is often simple but pleasant, views are to die for.
Reykjavic
After traveling along the ring road, seeing countless horses, sheep, scenic roads, colourful houses, green moss, black sands, milky waters and steam, turquoise ponds and lila flowers, we went back to Reykjavic, where we started.
The incredible variations of colours and landscapes leading to the city is rarely found in Switzerland. However, there are no trees in this harsh environment (only some imported ones around some houses or hotels), and that makes the island sometimes surreal and desert-like.
Reykjavic is very different: modern, lively, well-organised and architecturally captivating. I remembered it like a big village, but it has changed dramatically in the last 5-10 years. Some parts are less original and more globalised than they used to be, but the city remains the only capital in the world with no Mac Donald's (smile).
And not to forget: Iceland is the best country in the world for women to work (according to the UN), and very well organised in terms of internet (many towers have been added, also to be sure that, in case of emergency, any tourist can be reached in a short time).
So if you are thinking of visiting Iceland, I can warmly recommend it. It is no land for extreme luxury or good weather  – it is for nature lovers and photographers. Visually stunning, often emotional, Iceland will make you feel really tiny in front of its majestic nature. And will for sure make you love our planet a bit more.