June 8, 2018
|
Competition

,

Technology

,
Win Philips – The New Technology To Put Hair Into Resting Phase
What Is IPL Hair Removal?
Not to be confused with laser, IPS (Intense Pulsed Light) is a new technology that puts hair into resting phase in the comfort of your own home.
Geri and I have been using Lumea Prestige by Philips, the best IPL device on the market, for different parts of our body. In particular, I love using it before my adventure marathons, so I can be groomed in the middle of the desert, while camping or doing a survival race – the results are perfect even in extreme conditions.
Our followers often ask us how it works, so here is a step-by-step guide to it. Curious to try? You can also win a device by joining the raffle – simply scroll down for the link.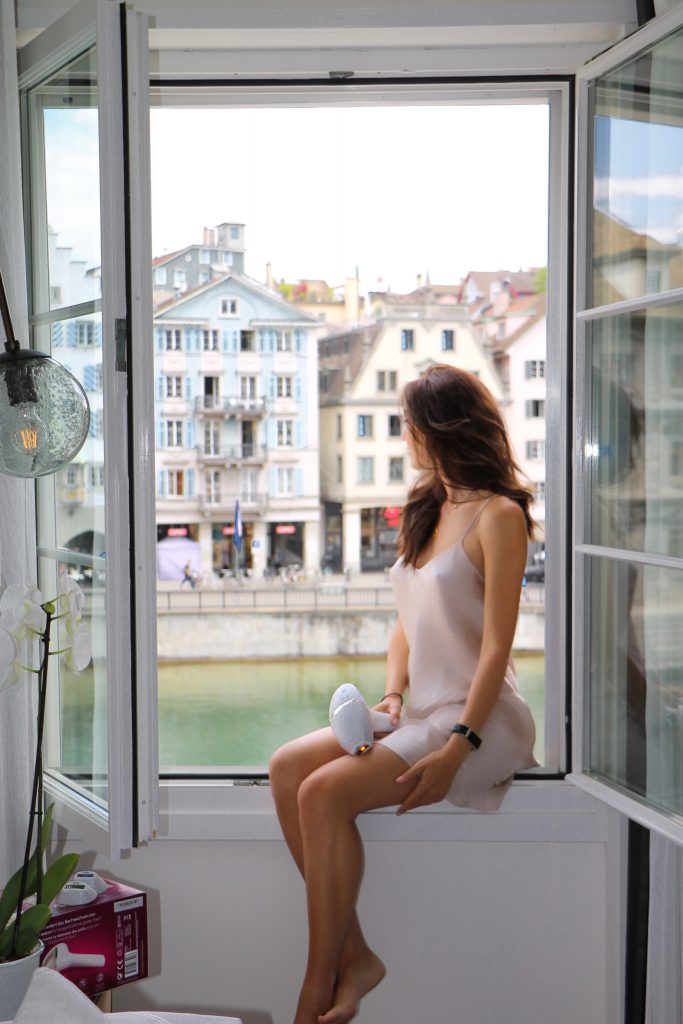 How To Put Your Hair Into Resting Phase
Step 1: Always make sure you shave/wax before the treatment, so the light can act directly on the hair follicle. Remove any cream or make-up (Lumea can be used also for facial hair)
Step 2: Choose the right device attachment (the little window where the light comes from) depending on which part of the body you are treating – it will adapt to your body curves better
Step 3: Check your skin suitability on the device. All IPL devices require high contrast between the pigment of hair and skin tone. Smart sensors advise the best setting for your skin tone
Step 4: Move the device towards the interested area, making sure not to treat the same area twice. Flash the light on your skin. That's it
Step 5: Schedule your next treatment in your diary – every fortnight, for 4 to up to 8 weeks
Step 6: Enjoy immaculate hair free skin for up to 8 weeks
Why is Lumea Prestige The Best?
Lumea is one of the fastest IPL devices in the market, with flashes to last 20 years (no replacement needed). It can be used corded or cordless, has 4 treatment windows for the different parts of your body, it matches your curves, it's easy to use and online reviewers love it.
Why do I use Lumea?
I love sport and the outdoors and in particular adventures marathons. When you join such an adventure, you often need to go for weeks without a proper shower or grooming. But you still want to be beautiful and ready for photos! Therefore I find preparation very important. I start using Lumea Prestige 2 months before the event and that's enough for me to have smooth skin everywhere: in the desert, on mount Everest, in the wilderness.
Win A Lumea Prestige
There are 5 Lumea Prestige to be won by joining the raffle.
Click on this link to participate.
Good luck and enjoy your smooth skin!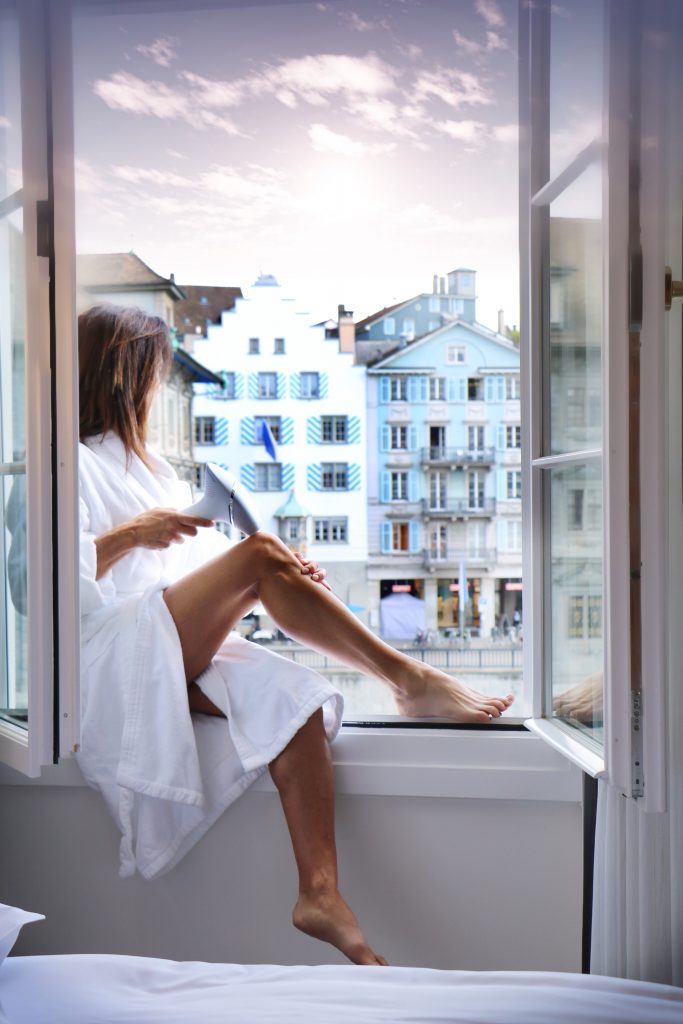 Location: Storchen Hotel, Zurich
How To Use Lumea – Tutorial